Youtubers cash in on videos teaching kids how to cheat on their exams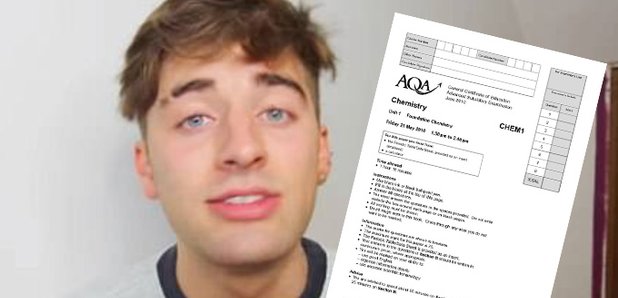 Parents will need to take extra measures to safeguard their children from popular Youtubers who have been giving tutorials to help kids cheat on their G.C.S.E exams.
With exams season in full effect, school kids have been turning to Youtube to find tips on how to cheat their way through stressful exams.
New videos made by 'vloggers' are detailing exactly how to smuggle answers into the exam room, and they are cashing in through advertising on the popular videos.
Carmie Sellitto, who has more than 379,000 subscribers to his YouTube channel, brazenly encourages viewers to ditch their books, stating: "No offence, revising is so boring."
Some of the tips he offers viewers include having a hole in the lining of their school blazer, to store cheat notes, as they will be undetectable by teachers should they check pockets.
The 19-year-old from Surrey defended his video, telling The Mail on Sunday he made it to let his followers know "how easy it was to cheat and how I got away with it."
Another Youtuber named Ryan Franklin had a few techniques of his own, with the 'clap clap' technique involving students signalling to their accomplices which questions they are stuck on during multiple choice tests.
Students will then tap the desk once for answer A or twice for answer B in a bid to help each other out.
Another vlogger even suggested wearing smart glasses, as they project information onto the lens that nobody else can see.
Experts have since issued a stern warning to pupils who may be tempted to use their advice, claiming those who are found guilty of cheating will be disqualified from sitting exams for the entire subject, not just that particular exam.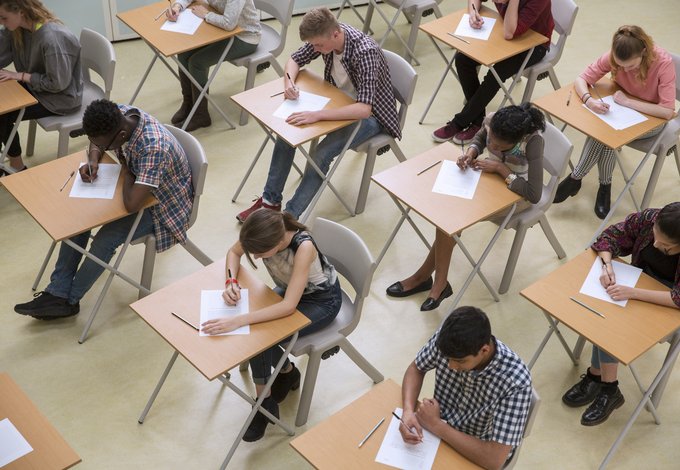 Getty
The news does raise the question as to whether exams are becoming more stressful, as exams watchdog Ofqual says the number of penalties given to students for trying to cheat in 2017 leapt by a quarter on the previous year.
Youtube have since apologised for their failed attempt to remove the cheat videos, and said: "This should not have happened and we apologise for the mistake. When we find videos that violate our ad policies, we remove ads and credit advertisers."