Parents Reveal The Creepiest Things Their Kids Have Ever Said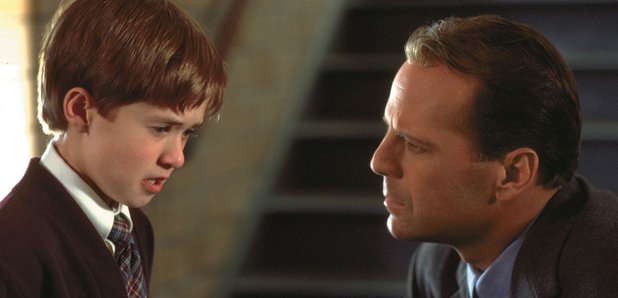 Kids say the funniest things! But apparently, they also say the creepiest...
Kids do come out with some funny things.
It's easy for them to pick up some hilarious phrases in the playground at school or even repeat something random they've heard in the supermarket.
But now parents have revealed overhearing their kids say some rather creepy stuff.
This might explain why so many horror films feature terrifying children, they do come out with some unsettling things sometimes.
Parents started contributing their bizarre interactions with their children after Twitter user Mikki Kendall asked the question: "What is the single weirdest/creepiest thing a kid has ever said to you?".
People who interact with kids, what is the single weirdest/creepiest thing a kid has ever said to you? It's Saturday night so why not creep yourself out? pic.twitter.com/6pK92nOkmG

— Mikki Kendall (@Karnythia) January 28, 2018
The replies might keep you up at night!
This kindergarten teacher has a psychic student...
I was was watching a prek class while the teacher was out and this little girl walked up to my belly pointed and said "There's a little tiny baby in there. There's a little baby right there." I was pregnant but hadn't told my job.

— Noonie Kat (@KitaMargarita) January 28, 2018
This mum was NOT expecting this...
My daughter was about 5 when she says you're the best mommy I ever had. I said I'm the only mommy you've ever had. She looks at me and says no your the 3rd one but I like you the best

— iWakanda(@daahlingnikki) January 28, 2018
This sweet but terrifying tribute...
This was my first.

At the store. We'd had a nice day, picnic at the park.

Suddenly, he grabs my hand, squeezes REAL HARD and says, "Mama when you die, I'm gonna make a little-you so I can keep you always. Like with your skin, and eyes, but probly not your insides." All smiles.

— gin. (@showupforthis) January 28, 2018
This supernatural encounter...
When my daughter was 2 I found her under the table with one of my husband's old children's books, turning pages as if she were being read to. I asked her what she was doing. She said "reading with Grandma" my husband's mother died two years before she was born. It was her book.

— Michelle B. Young (@MichelleBYoung1) January 28, 2018
Ok. We are seriously freaked out! Let us know if you're kids have ever said something that has left you cold...