People Are Bidding £35k For An eBay Mystery Box And Nobody Knows What's Inside!
20 December 2017, 12:55 | Updated: 20 December 2017, 13:01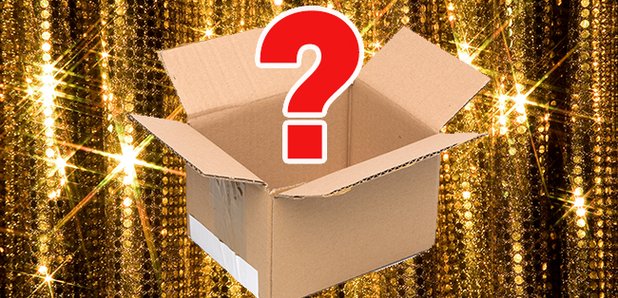 The 'mystery box' has now received over 50 bids on eBay.
A new trend has swept eBay lately and it involves buyers bidding on 'mystery boxes' with no clue as to what is hiding inside.
Similarly to TV shows like 'Storage Wars' where people bid on forgotten storage containers blindly in the hopes of profiting from the contents, this new eBay concept works in the same way.
The latest box to appear on eBay is listed as a 'High Value £40,000 Mystery XXL Box' and has received over 50 bids as high as £35,000.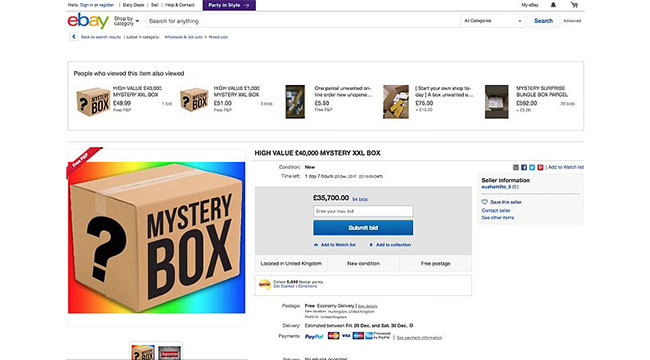 Whoever is lucky enough to make the winning bid will be sent the box from the seller located in Cambridgeshire and the winner will find out today when the auction ends.
According to eBay, sellers of such items must disclose a hint of what is inside in the product description but it still leaves much to the imagination with this box simply using key words such as Hype Beast which is a streetwear clothing website.
In the past some YouTubers have purchased such boxes and filmed themselves opening it.
One such vlogger called DerekDeso bid $50,000 on a box which included electronic devices including an Apple laptop.
So, the lucky winner of this box could earn themselves a small fortune! But is it worth the risk?
Let us know if you would ever buy one of these in our poll below...