People Are FURIOUS With This 'Fat Shaming' Topshop Window Display
13 April 2017, 14:34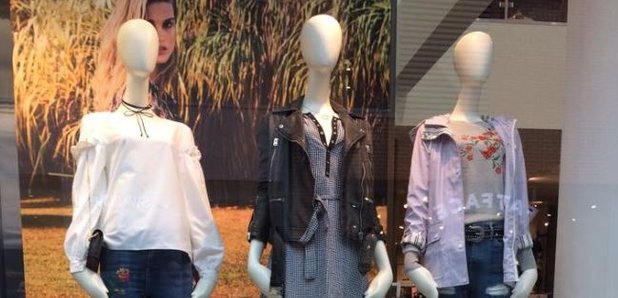 Topshop has left the internet fuming this week after one young shopper spotted a window display featuring three very slim mannequins.
Zoë Mason's daughter was recently shopping with some friends after school when she spotted the following Topshop window display.
Angry with what her daughter saw, Zoë posted the photo to Facebook and she's not the only one who's fuming.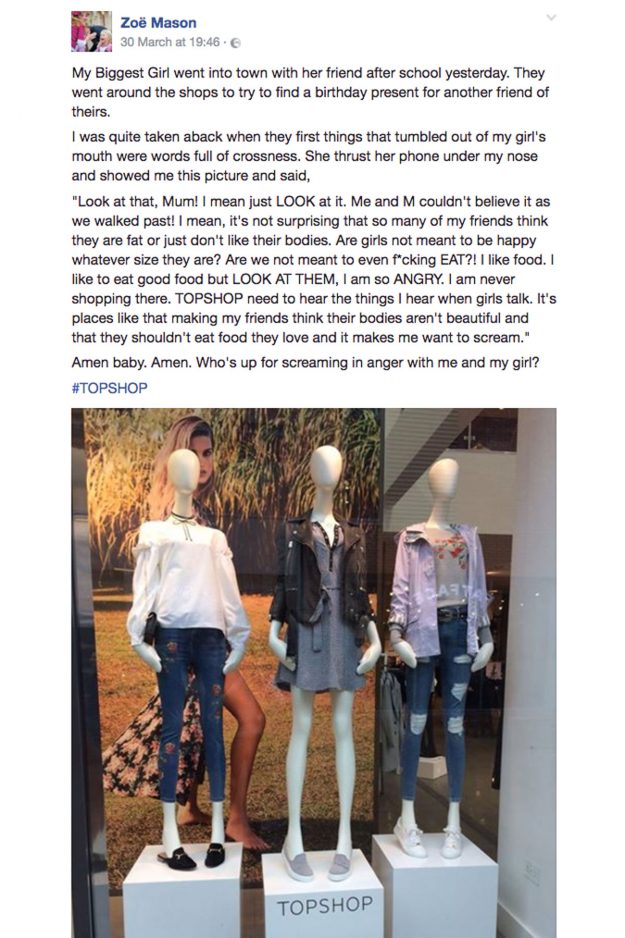 Zoë wrote that when her daughter showed her the photo on her phone, she said: "Look at that, Mum! I mean just LOOK at it. Me and M couldn't believe it as we walked past! I mean, it's not surprising that so many of my friends think they are fat or just don't like their bodies.
"Are girls not meant to be happy whatever size they are? Are we not meant to even EAT?! I like food. I like to eat good food but LOOK AT THEM, I am so ANGRY. I am never shopping there. TOPSHOP need to hear the things I hear when girls talk. It's places like that making my friends think their bodies aren't beautiful and that they shouldn't eat food they love and it makes me want to scream."
The post has struck a chord with users, that has now been shared over times with nearly 1000 reactions on Facebook.
One angered shopper commented: "She's so right! Good on her! This is what we want from the new generation! We want them to buck against this awful system!! Good girl."
Back in 2015, Topshop vowed to stop displaying 'unrealistically tall and thin mannequins' following complaints from customers that the high street retailer was promoting dangerous ideals about body image - but it appears that some of the mannequins are still being used.
Not all users were in support of what Zoë was saying, claiming that her and her daughter were "skinny shaming".
The upset woman wrote: "Skinny shaming at its best here (angry emojis) there are girls out there this size naturally. Body positivity means embracing all shapes and sizes and loving yourself whatever shape you are. Large small whatever."