Play: Can You Master Our Ultimate 'Friends' Quiz?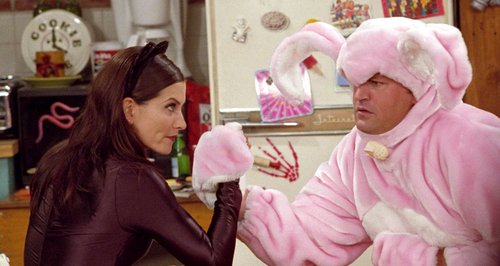 Sure, you may have seen every 'Friends' episode a million times, but do you know the answers to these tricky trivia questions? Challenge your super fan status by tackling our ultimate 'Friends' quiz...
'Friends' may have aired its last episode in May 2004 (yes, really!), but it certainly hasn't lost any of its sitcom sparkle.
Think you know everything there is to know about Monica, Rachel, Phoebe, Joey, Chandler and Ross?
We challenge you to take our ultimate 'Friends' quiz with some extra tricky questions. Do you have what it takes? Try the quiz and find out for yourself...