A Couple Got The Pope To Marry Them In The Most Unusual Place!
19 January 2018, 12:30 | Updated: 19 January 2018, 12:34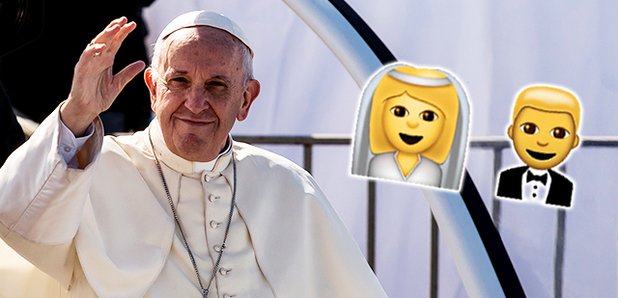 It's been confirmed as "totally legit"!
Pope Francis was heading over for duties in Peru yesterday when his services were called upon mid-flight to complete a marriage ceremony.
Instead of sitting back, reclining and enjoying a snooze into a travel pillow, the Pope learned that two flight attendants hadn't been able to complete their marriage because their church was destroyed by an earthquake back in 2010 - and he had the power to do something about it.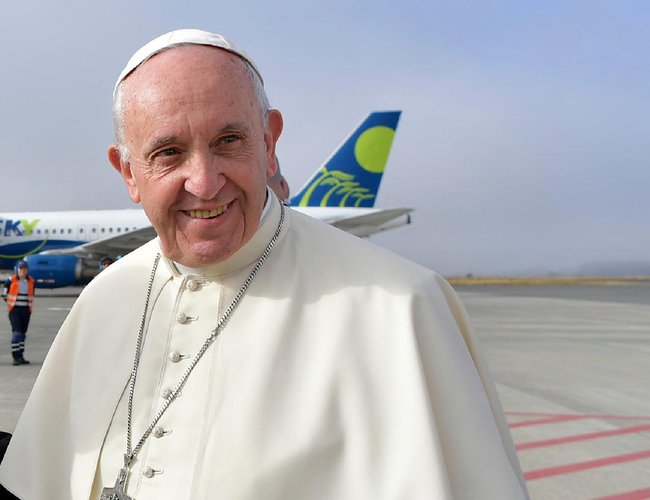 Newlyweds Paula Podest Ruiz and Carlos Ciuffardi Elorriaga had been together for 8 years, and had actually first met each other on board a plane.
They casually let slip to Pope Francis that they were civilly married in 2010, but were unable to complete a Sacramental marriage because of the earthquake that crushed their church in Chile. And so, the Pope proceeded to legally bind them at around 36,000 feet.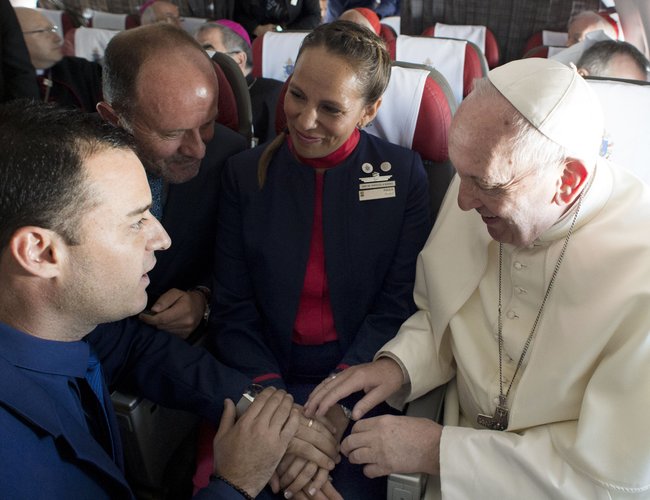 Greg Burke, The Director of the Holy See Press Office, revealed that everything was "totally legit".
He said: "Doctrinally it's OK, because to be married the actual ministers are the people themselves. You just need a witness. There are a couple other things, normally there are publications. And there were things that had to passed over, but it's totally legit, and everyone's happy!"
#PopeFrancis marries Paula and Carlos, an air steward and stewardess on board his plane. He performed ceremony after Church they wanted to be married in was destroyed in earthquake. Paperwork was done mid-air. (Pope's signature bottom right) Photos: @antoniospadaro @inesanma pic.twitter.com/RkOmg3DLPA

— Christopher Lamb (@ctrlamb) January 18, 2018
This is the first ever papal marriage to have been completed on board a plane, and, understandably, Paula was overcome with emotion as the Pope confirmed them as husband and wife.
The happy couple plan to have a "tiny honeymoon" by celebrating with their coworkers in Iquique, where the plane lands, before heading back home to tell their children the exciting news.
Congrats guys!
WATCH! Sam Smith Wants To Have A Funeral Before His Wedding: