Poundworld to disappear from high street as final store closures confirmed
20 July 2018, 07:33 | Updated: 20 July 2018, 07:52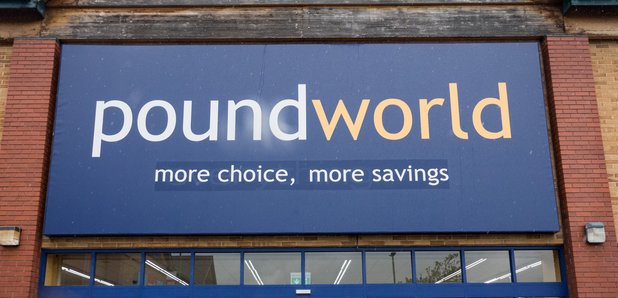 The retailer has announced that the remaining stores are to close next month, affecting a further 2,339 jobs.
Poundworld has announced that it will be disappearing from the high street completely after it has been confirmed by Deloitte that the chain is unable to get themselves out of administration.
The budget retailer went into administration in June this year, and promptly shut 145 stores in the hope that it would help.
Despite initially putting 5100 jobs put at risk, the company have now announced that the remaining high street shops will be closing as early as August 10th, increasing the affected staff by a further 2,339.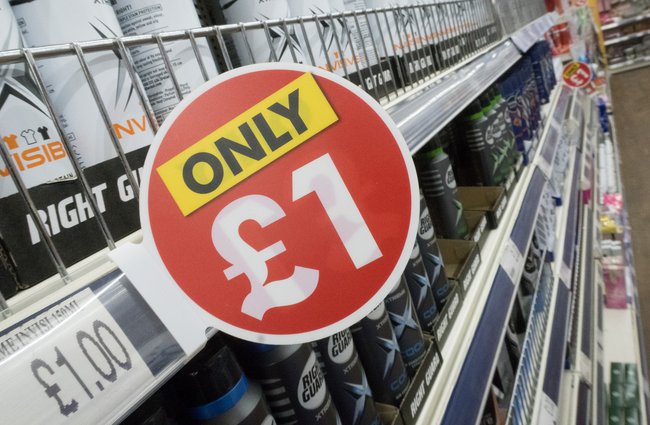 Credit: Getty
The Press Association reports that Poundworld will also be shutting its warehouse and distribution network, as well as the head office in Normanton, West Yorkshire, which will result in a further 300 job losses.
It is believed that the collapse of the chain has come from a combination of decreasing footfall, rising costs and 'weak consumer confidence.'
Clare Boardman, joint administrator at Deloitte has announced "We would like to thank all the employees for their continued support and commitment during this difficult time. We are keeping staff appraised of developments as they happen."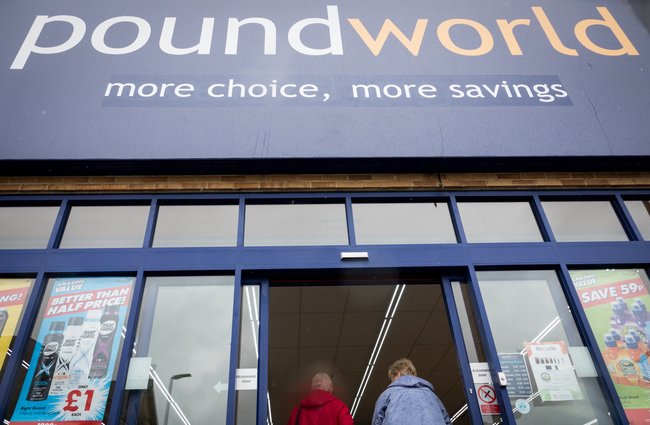 Credit: Getty

ITV has posted a full list of the newly affected store closures, along with the amount of job losses each one brings:
Accrington 11
Alloa 12
Armagh18
Aylesbury 7
Ayr 13
Barnsley (Peel Street) 9
Barnsley (Wombwell Lane) 9
Blyth Pw 7
Bracknell 8
Bradford 16
Brighouse 11
Bristol Bradley Stoke 13
Clydebank 13
Colwyn Bay 8
Cookstown 12
Cramlington 6
Crossgates 7
Darlington 11
Dartford 23
Derby 13
Doncaster Bb 19
Durham 14
Edinburgh 10
Ellesmere Port 12
Exeter 13
Falkirk 12
Gosport 10
Gravesend 14
Hamilton 10
Hemel Hempstead 10
Hereford 13
Hull 7
Leeds 12
Leith 10
Leith 9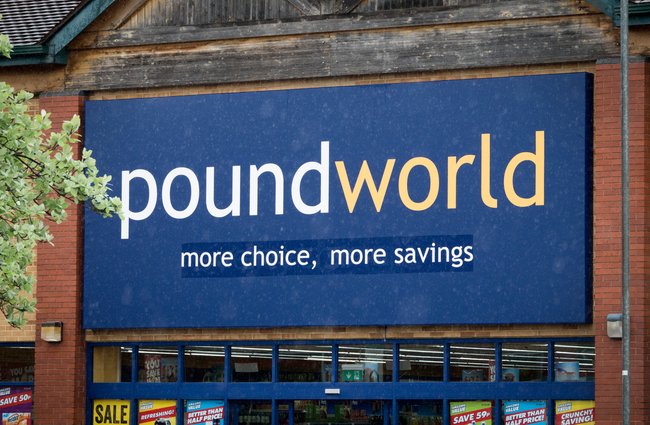 Credit: Getty
Llanelli 18
Londonderry 15
Manchester Fort 14
Mansfield 7
Middlesbrough (Hill Street Centre) 17
Middlesbrough (Cleveland Retail Park) 20
Middleton 10
Nelson 10
Newport 11
Northampton 16
Nottingham Lady Bay 15
Omagh 17
Paisley Bb 21
Peckham 13
Peterborough 12
Port Glasgow 11
Preston (Corporation Street Retail Park) 10
Preston (St George's Shopping Centre) 9
Rayleigh 11
Rhyl 10
Rotherham 10
Sale 3
Salford 7
Shawlands 9
St Helens 11
Staines 8
Stechford 16
Stevenage 18
Stockton 10
Swadlincote 11
Torquay 6
Waltham Cross 10
Warrington 11
Washington (The Galleries Shopping Centre) 13
Washington (The Galleries Retail Park) 11
West Ealing 12
Widnes 6
Wisbech 13
Woking 17
Workington 7
Worksop 8
Wrexham 11
Wythenshawe 10
WATCH! Martin Lewis reveals how to save a fortune on medicines: