You Can Now Pre-Book Your Perfect Sun Lounger On Holiday!
29 January 2018, 12:07 | Updated: 29 January 2018, 12:11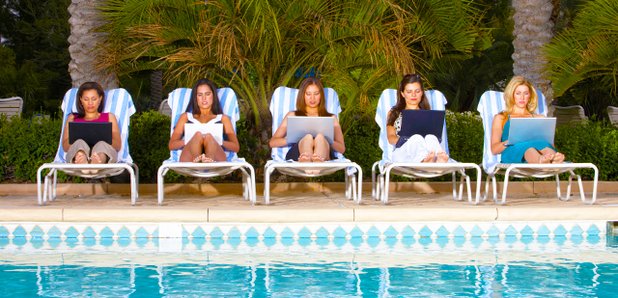 The early morning fight for the best spot could be a thing of the past!
There you are, on your luxury all-inclusive holiday, enjoying the unlimited food and drink whilst soaking up the rays and enjoying a dip in the pool every so often.
All entirely stress free - until you realise that there's a fight to get the best sun beds every morning!
The race to get the best loungers has fast become a big deal amongst holiday-makers, with some setting early morning alarms to get down and shotgun the ultimate spot.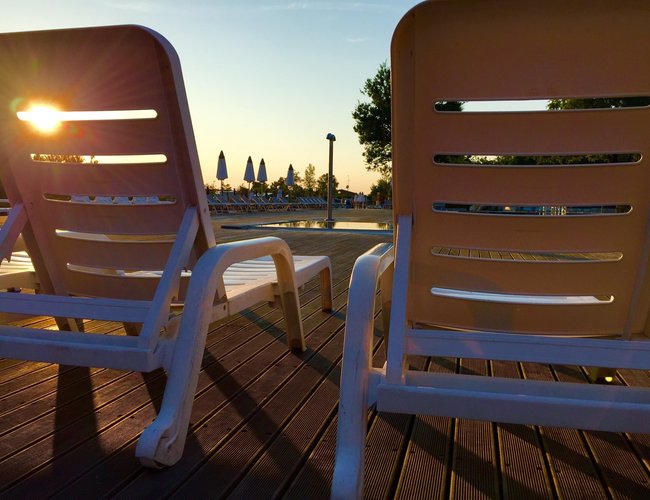 But "Choose Your Favourite Sunbed" is an actual thing that Thomas Cook has now created, which allows you to pre-book a specific sun lounger for your WHOLE stay.
They're listing it as option on their website, but such a service comes at a price - a bit like pre-selecting your ideal seat on a plane would cost more than accepting a random allocation.
The cost to reserve your dream sun lounger works out at about £22 (€25) for the duration of your holiday.
At the moment, Thomas Cook are trialling this service at three of its own-brand hotels, but if it's popular it will then become available in 30 hotels from the start of the summer holiday season. They'll allocate 20% of the sun beds to the bookable service, and the rest are free to be fought over by the early birds.
A spokesperson for the company said: "There can be a pressure to get up early and get down to the pool to put your towel down. By paying this small fee, you can have a lie-in, secure in the knowledge that there is a sunbed with your name on it."
WATCH! Holly Willoughby, Bradley Walsh And Phillip Schofield Enjoy A Tipple On Holiday:

Thomas Cook will send an email prior to departure asking if you'd like to make a reservation. They'll also provide a plan of the pool area which includes a compass to indicate where the sun falls throughout the day!
We can't deny, this does sound tempting!