Can You Guess Why This Adorable Snap Of Prince George Has Caused Controversy?
29 June 2017, 12:06 | Updated: 29 June 2017, 12:37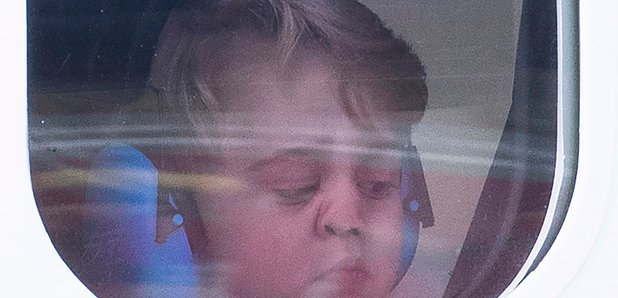 Here's a clue, it's all to do with special Royal rules.
We all remember the adorable photo of Prince George smooshing his face against the window of a plane while wearing an enormous pair of earphones during a Royal trip to Canada last year. Has anyone ever looked cuter while waiting to take off? It set social media alight, but some unexpected controversy has now emerged around the heart-warming snap.
these pics of little Prince George with his little nose pressed against the plane window just keep on delivering! TOO CUUUUTE! pic.twitter.com/KLNEc3fbwZ

— Lisa Burn (@lisajburn) October 3, 2016
Some commenters have pointed out that, according to Royal rules, Prince George and Prince William should not travel on a plane together at the same time. This is because, if the worst were to happen, one heir to the throne would remain. The controversy reared its head back in 2014, too, when the family travelled around Australia and New Zealand.
We can see why William and George would travel together, though – it would be very tricky indeed to travel separately from a child of such a young age. Plus who would want to be parted from a cute face!?
In other news, Princes William and Harry are set to commemorate the 20th anniversary of Princess Diana's death by commissioning a statue of their late mother, which will be placed in the public gardens of Kensington Palace, her former home. This weekend there will be a private ceremony to mark what would have been the People's Princess's 56th birthday.