5 Before Payday Treats We Think We Need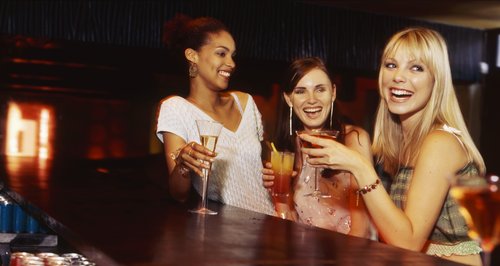 Not matter how much we try to save, the few days before payday are like torture! But that doesn't stop us from treating ourselves to these simple pleasures...
Cocktails With The Ladies
Socialising doesn't count as spending money, right? It's a major part of our lives after all. If we weren't socialising then we'd just be sat at home staring at a blank wall. We just wish there weren't so many birthdays just before payday.
New Shoes
As our mums always used to tell us, good shoes are important. Sadly, ours just don't seem to last and we can't exactly go to work with a mismatched pair of heels can we?
Chocolate Cake
Or, you know, any comfort food ever! How is it that just before payday we're always craving big meals or sweet treats? Inevitably we end up counting the pennies in the bottom of our purse to see if we can stretch to a mars bar.
Hair Appointment
Its not out fault that our hair becomes unmanageable of it goes too long without a treatment. Whether it's touching up our colour or getting it trimmed, there's no way we can put off a hair appointment. It's practically a necessity!
Seeing The New Ryan Gosling Film
It's kind of obvious why we can't wait until after payday to see the gorgeous Ryan Gosling. It doesn't even help if there is no new Ryan Gosling film because then we have to go and buy one of his other movies to get our fix!