5 Ways You Can Tell Their Dating Profile Is A Keeper!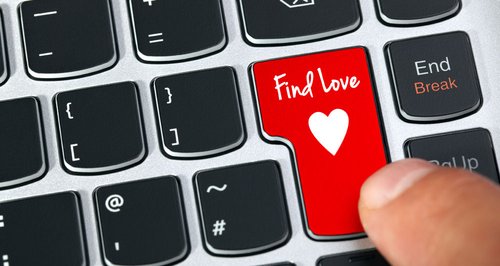 Online dating can be tricky, especially when trying to determine who is looking for love and who is after a quick fling. We've made your life easier by giving you the sure fire signs you're onto a winner.
Whether you're using the latest miracle app or filling out a compatibility test online, there's nothing more nerve-wracking than online dating. Are they who they say they are? Are they really under 5ft when they say they're 6ft? Could he be a complete catfish?
If you've ever asked yourself these questions, you're definitely not alone…but we're here to help! Here are some top tips to help you separate the good guys from the not-so-good guys...
1. They've taken the time to fill out all the questions on their profile.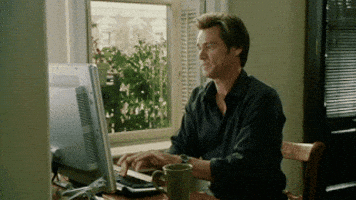 There's nothing worse than a potential partner who hasn't even bothered to fill out the appropriate questions! Surely if they're serious about dating they'll want you to know as much about them as possible? Also, be wary of the chap who posts his salary or job details, but can't be bothered to fill out his hobbies - if he's after a girl who's only interested in his 'money' he's probably a bit of a player.
2. The conversation doesn't get too saucy too quickly.
There's nothing wrong with a bit of harmless flirting, but if your conversation only ever consists of thinly veiled sexual innuendos (or horrid unsolicited naked pictures!!) he's probably only after a quick fling. If this isn't what you want, say so, and cease communication. It will be better for both of you in the long term...
3. They try to learn more about you before asking you out for drinks
Dating apps are great for quick and speedy dating, but a match who is serious about starting a relationship with you shouldn't be trying to meet up without knowing some key facts - like where you're based in the country, perhaps what you do for a living and whether you have the same interests. He doesn't need to know your life story, but if he's not even sure of your name…that's a deal breaker.
4. They're NOT On Casual Dating Sites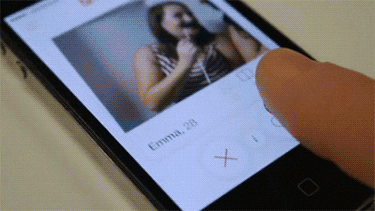 Obviously, relationships can develop from dating apps, but it is no secret that the swipe left, swipe right culture isn't the best for long-term committed partnerships. If they're the kind of person who is happy to swipe right on EVERYONE then you'll probably want to give them a miss.
5. Their personality shines through
There's something to be said for a stunning profile picture, but not everyone has the dashing looks of a model. The best way to find love online is to let their personality shine through. It's all about chemistry and charm not looks!
What are the most popular dating apps?
With so many apps out on the market, it can be difficult to keep up! We've found the most popular apps used by those looking for love at their fingertips.
Whether you want to increase your options for casual dating with just a swipe or want a more long-term relationship... these are the top ten sites helping singletons find 'the one'.
[Data based on downloads from Google Play during the past 30 days]
Good luck next time you click on a dating profile. Now go forth and find love!