5 Yummy Foods We Pretend Are Good For Us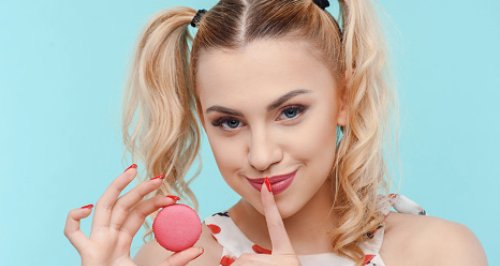 Sometimes enjoying food and staying healthy can be hard to do at the same time, which is why we LOVE these delicious treats that are totally healthy for us. Promise...
1. Chocolate covered strawberries
Because its fruit, right. Sure, there's chocolate there too but there's definitely more fruit than chocolate so it's ok.
2. Granola
Don't want your fat-free yogurt? Put loads of granola on it, never mind that it's covered in sugar.
3. Jacket potatoes
Ok, so jackets are carbs but potatoes are pretty healthy… except when you put loads of butter and melted cheese on them.
4. Salad dressing
It makes our salad taste amazing, but it also makes it pretty unhealthy thanks to all the sugar in it… but it tastes amazing!
5. Vegan brownies
It's ok, we can have brownies as long as they're vegan because vegan = healthy, right?