8 Unusual Baby Names Inspired By Disney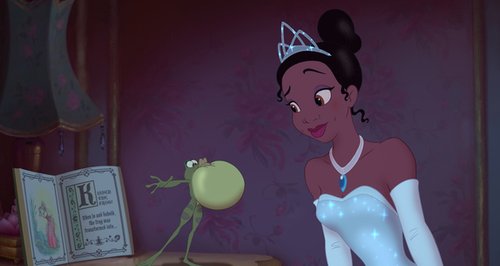 Watching and obsessing over Disney films is one of our favourite hobbies - so why not take it one step further?
Okay, not in a weird super-fan kind of way!
We've found some of the most beautiful and unusual baby names inspired by our favourite Disney films.
Adella, The Little Mermaid
This was the name of one of Ariel's sisters. Here's a fun fact for you: All of Ariel's sisters' names begin with an 'A'.
Dinah, Alice in Wonderland
This is the name of Alice's cat. It is a great name for a pet but it's even better for a little baby girl!
Duke, Frozen
The Duke of Weselton may have been up to no good when it came to the kingdom of Arundel but we reckon Duke is a really strong name, perfect for a little baby boy.
Ellie, UP
Who wouldn't want to be named after one half of the greatest love story of all time?
Evangeline, The Princess and the Frog
Raymond the firefly fell madly in love with the beautiful and bright Evangeline. So what if she turned out to be a star?
Faline, Bambi
Faline is Bambi's doey-eyed love interest. Who could ever say no?
Flynn, Tangled
This name is perfect for a little baby boy but just make sure he doesn't win you over with 'the smoulder'.
Hera, Hercules
It takes a strong kind of woman to control Zeus! In Greek mythology, Hera is the goddess of women, marriage and children.
Rex, Toy Story
What a great way of saying 'you've got a friend in me' by naming your child after the loveable dinosaur in Toy Story.
Sarafina, The Lion King
This is the lesser known name of Nala's (also a great name) mother. It means 'gorgeous'.
Willow, Pocahontas
There is no one wiser than Grandmother Willow. Perfect for a peaceful baby girl.