Couple Thought All-Inclusive Holiday Included ENTIRE Island Of Rhodes
3 May 2017, 16:34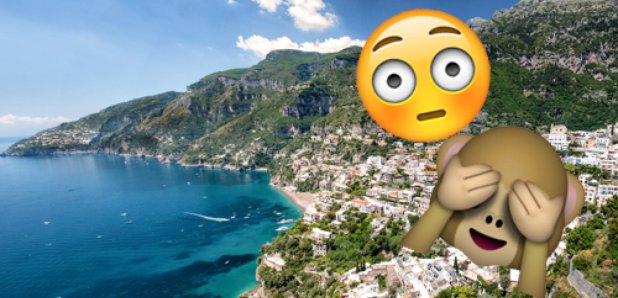 Something tells us this couple didn't read the bold print, let alone the fine print when they booked their dream holiday to Rhodes, Greece.
A couple were left red-faced after they tried to leave a restaurant without paying while holidaying abroad.
When confronted by the waiter to pay their bill, it's thought the couple claimed they had been under the impression an all-inclusive package meant they could eat and drink anything on the island for free.
It sounds like the sort of excuse you'd make if you were trying to blag your way to a free meal, but according to Dimokratiki the middle-aged couple genuinely believed that was what they had paid for.

Aww, bless 'em.
The hilarious tale was recounted by the owner of a tavern on Hippocrates Square in the Greek island's Old Town.
He told the local paper that the couple had tried to walk away but when they were asked to pay they showed them their wristbands from their resort, which they believed made them exempt from paying.
Eventually, the couple agreed to pay after the owner explained to them that the all-inclusive aspect of the holiday only applied to the resort they were staying in.
It might sound ridiculous but this isn't the first time this happened at his restaurant, as the owner claims tourists made the same mistake last year.
What do you think? Was it a genuine mistake? Or were they trying to blag a free meal?