What Would Disney Characters Look Like In Tim Burton Films?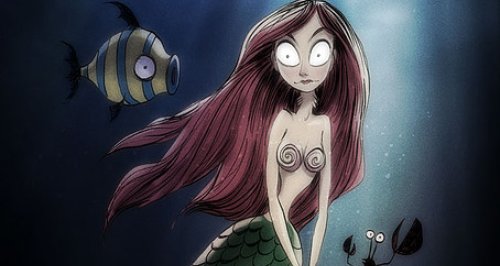 As the famed director gets ready to helm a remake of Dumbo, illustrator Andrew Turasov has extended his signature style to a string of other Disney films - and the results are a little creepy!
There's no doubt that famed director Tim Burton has a signature style of filming.
From Alice In Wonderland to Edward Scissor Hands you can tell one of Burton's works straight away.
Now your favourite characters such as Little Mermaid and Snow White have been given a gothic twist that make classic Disney films seem like The Nightmare Before Christmas.
Take a look!