The Movie-Inspired Baby Names That Will Be Big In 2016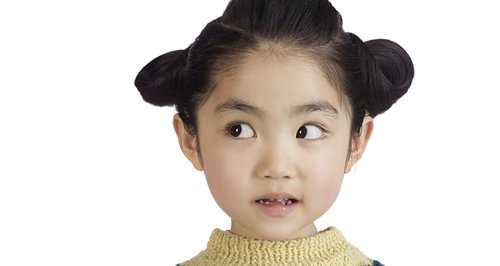 From Star Wars inspired names to the new cutting edge and cool monikas for 2016 – it's the baby names that will be BIG this year according to netmums...
Finding the right name for your newborn can be tricky but if you're looking for inspiration for your baby-to-be, look no further than your favourite films, TV shows this year.

Yep, with the new year comes a whole new wave of on-trend baby names and 2016 brings with it the likes of Leia (oh hey Star Wars) and Kit (for fans of Game Of Thrones). According to netmums.com anyway – take a look at the new weird and wonderful baby names list below and maybe you'll feel the force and inspired...

Leia

With the long-awaited and latest Star Wars: The Force Awakens released at the end of 2015, netmums reckon a fair few mum-to-bes will be inspired to call their little princesses, Leia – but the plaited bun hairstyle is optional!
Kit
Game Of Thrones fans will help the name Kit (after Kit Harington, who plays the role of Jon Snow) increase in popularity, in 2016. Even if you're not a fan of the hit show, it's a super cute name for a boy, don't you think?
Charlotte
After the birth of Princess Charlotte in May 2015, this traditional name is set to climb high in the charts – such is the power of the Royals!
Luke
Expecting a boy? Luke (as in Skywalker) is set to soar following the release of the latest Star Wars installment at the end of 2015 – seeing Star Wars fever continue into the new year...
Khaleesi
Could Game Of Thrones fans propel this unusual girls name into the charts for the first time in 2016? For those who aren't familiar with its meaning (where have you been?!) a Khaleesi is a Dothraki title meaning ruler, referring to the wife of the Khal. It's a bit like a Queen with a fantasy TV twist...
Lux
In keeping with the rise of social media, one of the big new name trends to be announced in 2015 was naming newborns after Instagram filters (yes, really) – bringing us a generation of little Luxs, Ludwigs and Valencias. Lux might just have a ring to it...
Stanley
Old-man names are so 2016 (especially on babies that look like old men!) Keep your eyes peeled for this trend emerging next year, including old-fashioned, traditional boys names such as Stanley.
Caitlyn
Across the pond in the US, transgender trail-blazer Caitlyn Jenner has become such an icon that naming experts suggest mums will name their little ones after the reality TV star. Will it make it across to the UK? Watch this space...
Ines
French names are always popular and experts think that the tragic events in Paris in 2015 could trigger a surge in all names Francais next year. There are tons to choose from if Ines doesn't take your fancy...
Harper
Ever since the Beckhams named their daughter Harper, this unisex name has been steadily climbing the name charts and netmums reckon 2016 will see it become even more popular.
Whether you snorted or swooned over the names above - expect to see a lot more Coopers and Caitlyns at play group in the coming year...