Beach or door? The optical illusion that's bamboozling everyone
31 August 2018, 11:42 | Updated: 31 August 2018, 12:32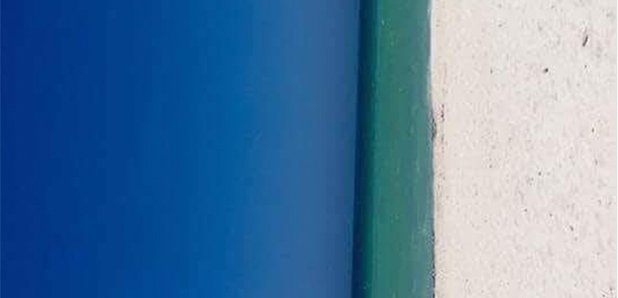 Do you see a beach or a door? People are divided over what this picture REALLY is... find out the truth below.
Forget the blue or gold dress, or the pink or green trainers - 'beach or door' is the new illusion dividing people everywhere.
The image, shared on social media by a woman called Becky, has turned viral as people have been left scratching their heads as to what it is they're actually seeing.
Is this a door or a beach??? Hahahaha pic.twitter.com/f4DZ7MZzGy

— (@rebeccareilly__) August 24, 2018
When vertical, the image looks decidedly more like a door; with the beige colour resembling rough brickwork, the green being a door frame, and the blue as the door itself.
However, turned on its side, the beige becomes the sand, the green becomes the sea and the blue becomes the sky.
Things got pretty heated on Twitter as people argued their points:
I swear it's a beach but I need it to be confirmed

— Elliott Waring (@elliottwaringgg) August 26, 2018
@itsyoboyrudy it's a door?!!!

— Daysi (@_daysiromero) August 29, 2018
Nothing about this looks like a door. Everything about it looks like a beach. Goodbye

— EMA (@emabrewer_x) August 27, 2018
How do people see a door

— Abigail is kinda HAPPIER (@icxnfeelthedrxw) August 27, 2018
Becky kept the answer shtum for a few days, before finally revealing the correct answer.
Posting a wider shot of the original image, Becky announced it was, in fact, a beach.
Itsssssss aaaaaa pic.twitter.com/LhG5dTDj2e

— (@rebeccareilly__) August 27, 2018
The original image sees a series of people enjoying a dip, proving that those who believed it to be a door were totally wrong!