You Won't Believe What People Are Tattooing Onto Their Bodies!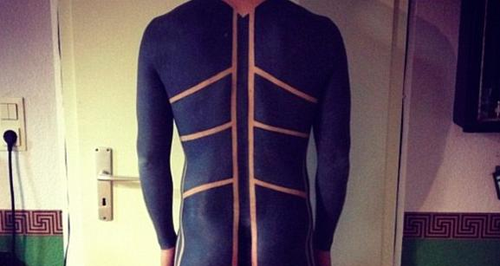 A bizarre new trend has seen tattoo lovers covering up large parts of their body in solid black ink...
Gone are the days of intricate and colourful designs, as tattoo lovers are always looking for new ways to push the boundaries when it comes to extreme inkings.
Blackout tattoos are the latest trend sweeping the internet and sees large parts of the body being covered in black ink! (A bit like when your fountain pen exploded in your hands at school!)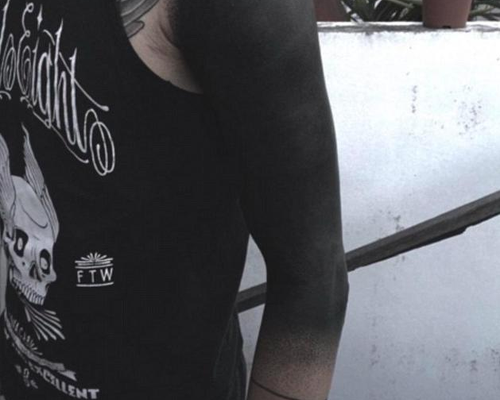 Linjojo'z, from Singapore, is one of the many people spearheading the trend on social media.
The image of the design, which sees her chest, arms and stomach covered, has gained over 6,000 likes on Instagram and was orignally done to over up a skull tattoo she'd had done previously.
One man even went as far to get his entire body tattooed with a cheeky design, with only small lines of skin left uninked in symmetrical lines!
WEIRD!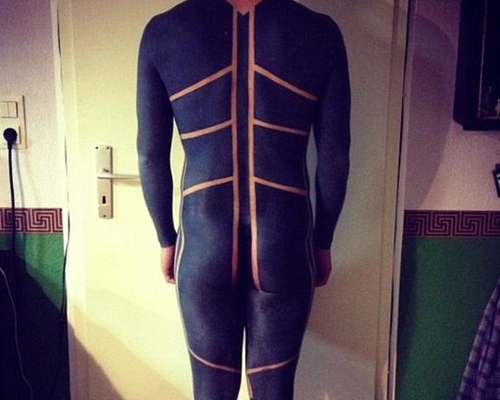 Arm pieces that feature large portions of black that faded out at the edges are also a hit with ink lovers, with some blending into more creative designs.
Will you be jumping on board this trend? We think we'll stick to regular tattoos for now.