Oh, We DON'T Like To Be Beside The Seaside - 100 Years Of Our Holiday Habits Revealed!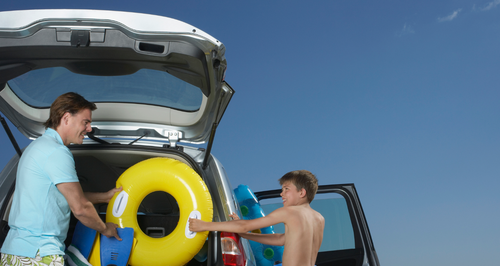 From Butlins to Malaga, we've come a long way and a new study has lifted the lid (or should that be opened the suitcase?) on the habits of the British holiday maker.
Changing trends over the years have seen us ditching our bucket and spade and stocking up on our suntan lotion as more and more people choose foreign destinations over British seaside breaks.

Before the 1920s, holidaying abroad was too expensive for most meaning that many people settled for a day trip to the countryside or a visit to the seaside.
Seagulls rejoiced in the 1920s as Brits flocked to the seaside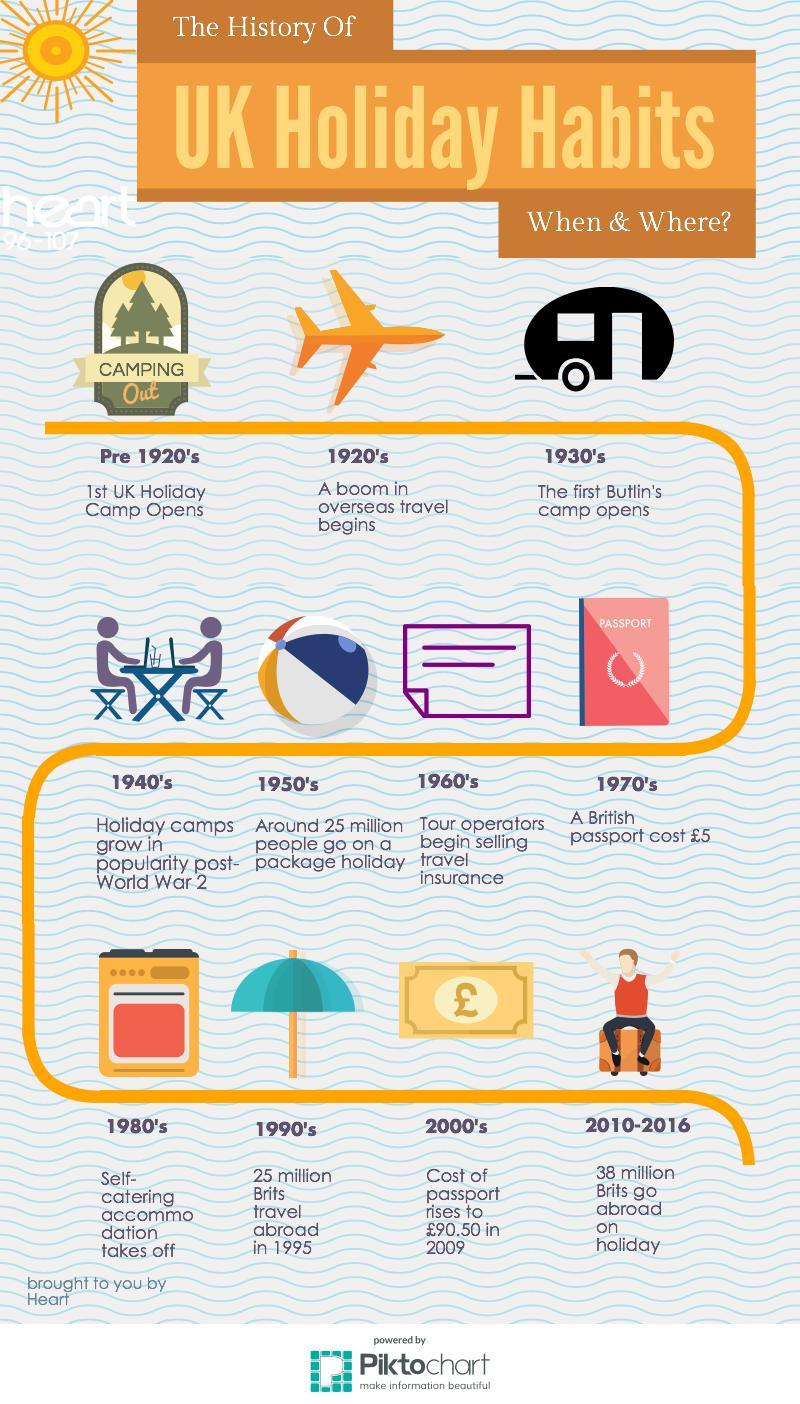 The next 20 years saw the popularity of holiday camps soar and the first Butlins opened in Skegness in the 1930s.

The introduction of the standardised international passport saw a boom in travel overseas throughout the '30s that continued until it was impacted by the second world war. Can you believe, it only cost a fiver!
Following the war, the 1950s saw Brits once again travelling abroad with one million people heading overseas on trips.

Back home the popularity of holiday camps continued to grow and seaside holidays also grew steadily throughout the '60s to a peak of 40 million in the 1970s.

More affordable package holidays - and the unpredictable British weather - saw the seaside shunned in favour of hot foreign destinations during the 1980s and by the end of the decade more than 20 million people were holidaying abroad.
By the '80s and '90s, pretty much EVERYONE was heading abroad

The launch of budget airlines in the '90s led to even more of us heading overseas and saw Spain firmly established as the destination of choice for us Brits.

Cheap flights saw many people opting to plan their own holidays in the 2000s, leading to a fall in the popularity of package breaks.

The past six years have seen Spain remain as a firm favourite for British holidaymakers with the US and France also featuring... and with their lovely sunny climes we can certainly see why!

Stuart Parker, Managing Director of Citybase Apartments, who put the figures together, told 'MailOnline Travel': "Us Britons have a real tendency to travel abroad for our annual summer holiday." Amen to that!

"Looking more closely at the past 50 years, we've seen the introduction of the budget airline, arguably a game changer for the travel industry" he added.
Right that's it, we've got definite Wanderlust now... excuse us whilst we go book our next mini-break!