It's A Whole New World For Singles Thanks To New Disney Dating Site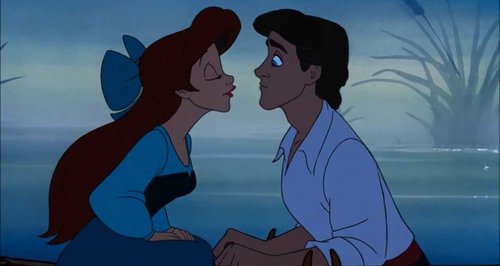 There's now a dating site for Disney lovers. This is real, this IS happening.
Forget the likes of Tinder and Plenty Of Fish, there's now a dating website to make your dreams of a Disney romance a reality (yes, really) – and you won't even have to give up your voice to an evil sea witch.
The new dating website, called Mouse Mingle, connects Disney fans looking for love – with Mickey Mouse playing cupid. The site works on a freemium model, yep, it's free to sign up, but £8 a month to send private messages. So maybe you'll find the belle to your beast after all…
Mouse Mingle, which has been in the works since 2011, was created by self-proclaimed 'software geek' and former Disneyland railroad engineer Dave Tavres.
He said: "My hope is that people literally around the world will find the site useful. Just as there are big Disney fans near Disneyland and Disney World, that same single fan-base also lives near Tokyo Disney, Disneyland Paris and other Disney parks.
"However, there are countless single Disney fans that live in the spaces between Disney parks. Those people often have a greater passion for Disney, as they don't get to visit as often."
So it's a whole new world for dating – sign up, meet your perfect match, fall in love and maybe do a duet together accompanied by some singing animals…