This Dog's Reaction To The John Lewis Advert Is The Best Thing You'll Watch Today!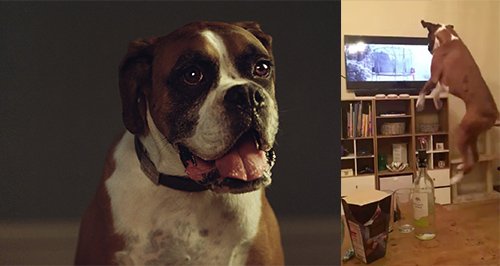 This dog's adorable reaction is almost better than the advert itself!
We all know what a lot of people thought about this year's John Lewis ad.
But what about the animals of Britain? It does star a pooch after all!
And this dog made no secret about his feelings towards the advert...
Dogs are easily better than people. pic.twitter.com/zih268GwJS

— (@Words0nAScreen) November 13, 2016
How sweet is that reaction!
The excited pup seems like he's jumping at the exact same time as Buster the Boxer.
It's proof that Christmas adverts don't just tug on our human heart strings!
If dogs could write Christmas lists, we think we know what he'd ask for...