Are These Sisters The Most Stylish Babies On Instagram?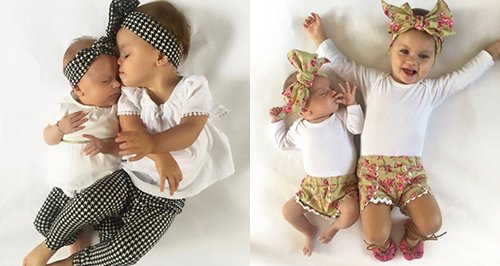 The Kardashian sisters need to move over, there's a new sibling duo in town and dare we say it... they're way more fashionable!
Avaya Hugo has some serious swag... and she's only 18 months old!
This little fashionista rose to Instagram fame when her mum Carly Aston, began uploading photos of her daughter to the site, wearing some of the most chíc outfits.
Now, Avaya is passing on some of her style tips to her new born younger sister, Aliza. These two have a wardrobe that we are super jealous of and they're both under the age of two!
Scroll down to see some of Avaya and Aliza's most fabulous looks to date!
Read more: Most Followed Celebrities On Instagram