Hilarious Father Of Four Daughters Refuses To Sugarcoat His Instagram Pics
23 March 2017, 15:23 | Updated: 12 February 2018, 14:36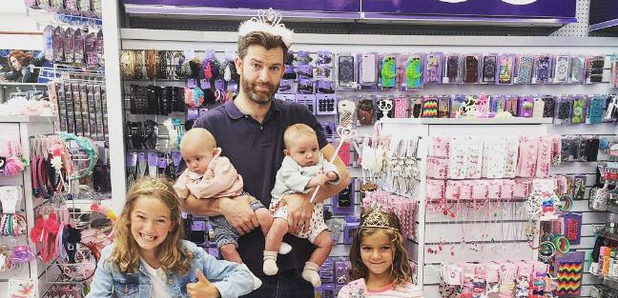 If other people's photos make you feel bad about yourself then this might just be the guy you need to be following.
Simon Hooper is the father of four daughters - 10-year-old Anya, seven-year-old Marnie and one-year-old twins,
Married to midwife and blogger extraordinaire, Clemmie aka Mother of Daughters, the father of four documents his experience of parenthood and holds nothing back.
From posts about his daughters following him to the loo to helping out his older daughters with their homework on sex education, Simon shares the realities of what it's really like being outnumbered in chick's house.
"My whole account is to show a realistic view of what parenting is like from a parent's perspective," the dad told HuffPost. "There is way too much sugarcoating when it comes to parents, so I wanted to share what it's really like and provide a bit of humour at the same time."
Now Simon describes himself as "a handy man, taxi driver, swimming instructor, tutor, chef, counsellor, human climbing frame, bank, personal shopper and PA."
And it's not just the photos that make us chuckle; it's more about the captions that give us a little insight into family life.
Like what you've seen? Why not give Simon a follow over on Instagram. It's really worth it.