Furry Nails Are The Hot New Trend Keeping Our Fingers Warm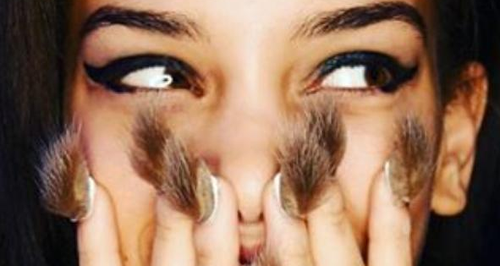 If you thought you'd seen it all, you have now. Check out the hairiest trend in town right now... yep, we're talking fluffy fingers!
This girl's face pretty much sums up our confusion over the matter...
What do you get if you cross a witch with a wolf? :p
Look! It's as pie... just use Barbie! LOL
Troll nails are now a thing. Apparently.
Hmmm... We guess this one might be considered stylish. Maybe.
Christmas high fashion winter warmers? Just us?
via Giphy