9 High Street Shops We LOVED That Are Now No More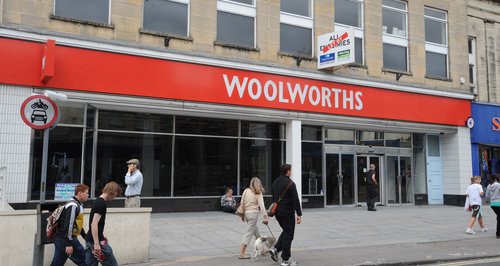 The high street as we knew it has gone, so we take a trip down memory lane to remember the shops we used to love!
As the sad news arrives that the trusted British Home Stores has been put in to administration, we've come to the conclusion that the high street as we knew it is no more!
As some of the greatest stores that shaped our childhood are closing all around us, we take a trip down memory lane at the shops where we so easily splashed most of our cash.
1. Blockbuster

Picture | PA
Before Netflix and chill there was Blockbuster. It was a library of VHS where you could literally hire any film you wanted, unless of course you were underage. The real thrill came from approaching the counter with that 18 film when you'd only just turned 15...
2. Woolworths

Picture | PA
We're not sure what else they sold but we are absolutely certain that Pick 'n' Mix has never been the same.
3. Tammy Girl/Etam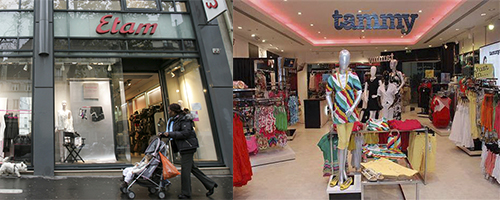 Picture | PA
Your daughters picked up their flared jeans and glittery vest tops whilst you shopped in Etam. A perfect mother/daughter hangout.
4. C&A

Picture | PA
It was the go-to shop for practical clothes like vests and socks and the dreaded school uniform. Not that different to BHS.
5. Comet
Where else would you go to to get your white goods? It broke our hearts a little bit when Kesa sold Comet to OpCapita for just £2 in 2012. After failing to turn it around, it was put into administration. Just like that, George Hollingbery's 1933 service was off our high street for good.
6. Virgin Megastore

Picture | PA
The place where music and film fans' dreams came true. Here you could buy the latest DVD releases, listen to the latest Nirvana tracks and purchase a calendar with Marilyn Monroe's greatest quotes.
7. MKOne

Picture | MKone
Now this was THE place to get your disco clothes and it was dead cheap. Result!
8. Kookai
It was one up from Tammy Girl and totally posher. If you miss Kookai, fret not! Some of the clothing line is still stocked in House of Fraser.
9. Morgan
Picture |PA
It was every teenage girls' dream to hit up Morgan to buy your crop tops and bootleg trousers. And to have that heart shaped Morgan logo on your clothes was the height of cool.