Hilarious Jobs You Can Actually Get Paid For!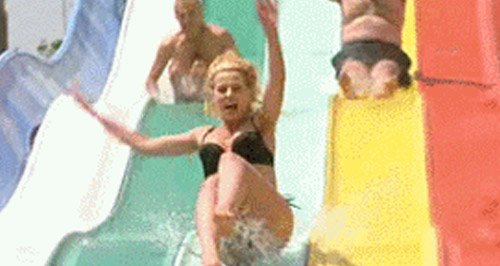 What job did you dream of having when you were a child? A water slide tester, a panda nanny and a cheese sprayer? As weird as it might seem these bizarre jobs ACTUALLY exist!
If like us, you're feeling slightly cheated at the fact these wacky professions weren't readily made available at your school's careers centre, then take a look at the crazy jobs you could actually have on your C.V.
Fancy a career change? We do.
Water Slide Tester
When you're hurling yourself down a 30ft Kamakazi do you ever stop to wonder who makes sure the slide is as wet, wild and adrenaline inducing as you'd hoped? Well tour operator First Choice recruited a water slider tester to travel to their resorts around the world and ride the waves on some of their biggest slides. The role was offered on a six-month contract with a salary of $30k, so it's no wonder the advert received over 2,000 applicants!
Mattress Jumper
Yes believe it or not, there is money be made in testing fluffy mattresses to make sure they are bed-ready. Testers will compress the layers by strategically jumping across the surface area of the bed. The best thing about it is that just about everyone has been training for this job since they were little!
Fortune Cookie Writer
The little words of wisdom you get with your Chinese takeaway doesn't just write itself you know! Whilst we're not quite sure how to apply for this role, eHow confirms that this profession does exist. It's thought strong writing and communication skills as well as a sense of humour are needed for the role.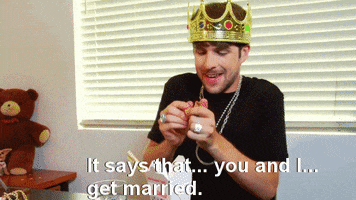 Fake CEO
If you fancy yourself as a Sir Philip Green or a Lord Alan Sugar but you don't quite have the business savvy, then why not apply for a job as a stand-in CEO? It's claimed some companies in Asia will hire westerners to pose as executives to appeal to the international market and make themselves appear credible within the business industry.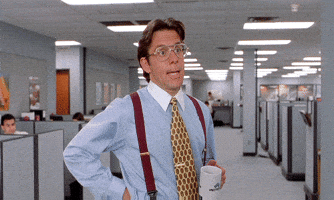 Easter Egg Taster
Now here is a job that has us licking our lips! Can you believe that some lucky people get paid to eat chocolate for a living? Marks and Spencers' easter egg taster, Alex Emerson-White claims she gets through 130 bars of chocolate a week in a bid to sample the tastiest cocoa the world has to offer as ingredients for the stores range of eggs.
Cheese Sprayer
If you're a lover of cheese (and wine!) then you might be interested to know you can earn up to £30k a year as a cheese sprayer. What's that you say? Well it's someone who sprays cheese on savoury snacks of course! Don't be fooled, this job does take some skill and you'll need to be steady handed to ensure an even spray. We'll never look at a Wosit in the same way ever again!
Panda Nanny
This is possibly the best job EVER! Can you imagine playing with cute and fuzzy pandas all day? Well in china this is actually a lucrative career choice and carers can earn up to £30k a year. In fact, China's Giant Panda Protection and Research Centre recently advertised a job asking candidates to commit 365 days a year to the panda's in return for free meals, accommodation and a decent wage!