The Most Hilarious Tweets About Exam Results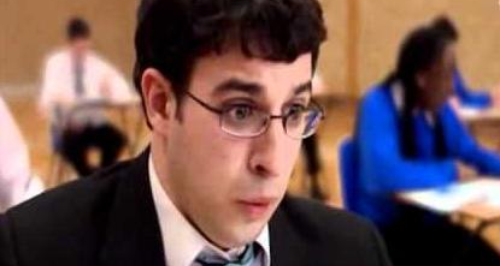 Get ready to laugh out loud at the most hilarious reactions on Twitter from exam results.
We've all been there – your friend keeps trying to remind you that it's results day but you're too busy ordering your headstone because you know fully well that you've failed. But you'd rather laugh than cry, right? RIGHT?
Here's a round-up of some of the funniest reactions to A-Level results day on Twitter...
Some students were prepared for the worst
I'm going to camp outside school on #resultsday ...Might as well get used to living on a street

— jasmine (@Jasmine_JadeS) August 11, 2015
Thursday could go one of three ways #ResultsDaypic.twitter.com/bnDBamRZXU

— Fraser McLeish (@FrazzleMac97) August 10, 2015


If you cant find me after I've opened my results this is where I'll be #resultsday pic.twitter.com/efNMIGonBK

— Kayl from The 1975 (@KaylCaffyn) August 11, 2015
Many couldn't face telling their parents
Lool some mothers out there warming up for #ResultsDay like https://t.co/0mU1i6ZoDV

— Hash (@Hash_95) August 11, 2015
ME #Alevelresults pic.twitter.com/zXnGcYCYT4

— Fran ✌️ (@FranLillyWhite) August 13, 2015
#Alevelresults "Bill Gates was a dropout" Well yes true, however he dropped out of Harvard not Level 1 BTEC Sport

— Waqas (@SMansoor9) August 13, 2015
And others just opted for plan B
how do we sign up for finding rich husbands, anyone? #Alevelresults

— hava (@umhxva) August 13, 2015
Results Day Essentials #ALevelResults #ALevels pic.twitter.com/nOlf15nZQ0

— Gracie Burton (@AwkwardPegicorn) August 12, 2015
But results day was like a National holiday for some students
Today is like Christmas. Except we have to travel for our presents and the presents are filled with DREAD AND HATE AND PAIN #resultsday

— Jack Griffiths (@theoinkk) August 13, 2015
Then there were the immortal words of encouragement from the celebs
If your A level results aren't joyous take comfort from the fact I got a C and two Us. And I have a Mercedes Benz.

— Jeremy Clarkson (@JeremyClarkson) August 14, 2014
To everyone worrying about their A Level results remember that Pitbull rhymed "Kodak" with "Kodak" and he is a millionaire #Alevelresults

— Gogglebox Scarlett (@ScarlettMoffatt) August 13, 2015

Getting #ALevelresults? Remember Prince Charles only got 2 (a B and a C) yet still went on to Cambridge and is next in line for the throne.

— David Schneider (@davidschneider) August 13, 2015