How Many Tigers Are Actually In This Photo?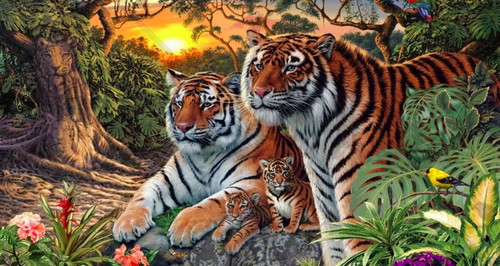 Spotting the first four tigers are easy but can you see the remaining twelve?
Yet another illustration puzzle has got the internet scratching their heads as they try to seek out tigers hiding in a jungle landscape.
At first glance, there are two large tigers sitting with their two tiger cubs, however a closer look at the picture will see more tigers disguised as trees and shrubbery.
How many can you spot?