Can You Spot The Mum In This Identical Family Selfie?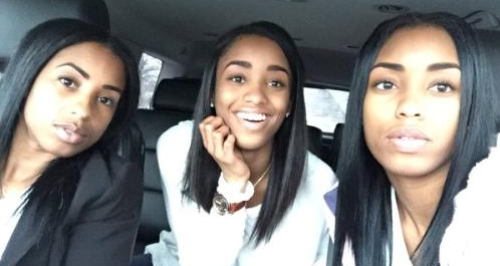 Can you tell who's the mum and who are her two daughters in this amazing snap?
It's pretty fair to say that Kaylan Mahomes has basically broken the internet.
When the high school student posted the picture of herself with her twin sibling and mother enjoying a car ride together, she had no idea quite what a hit it would turn out to be!
And we'll be honest, when we first saw it... we had no idea who was who either!
The twin girls revealed that they were in fact sat in the right hand side and back of the car and their mum is on the left... who knew?!