Finally Revealed! What It's Like Inside Walt Disney's EXCLUSIVE Celebrity Club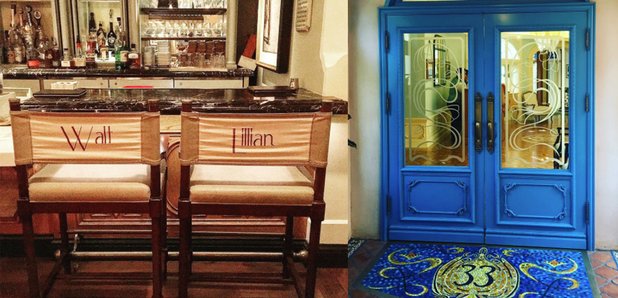 This sneaky look at Disney's Club 33 is mind-blowing!
Walt Disney is the master of secret messages and clues!
All of his theme parks have hidden features and cryptic clues as do many of his film, but did you know that hidden in Disneyland California is an exclusive members club?
Club 33 was built by Walt as a haven for some of societies most well to do people such as celebrities, socialites and politicians and some supposed members of the club include Tom Hanks, Elton John and Christina Aguilera.
It has been designed as a speakeasy behind a concealed entrance door n Disneyland's New Orleans Square with only a "33" address plate to mark its location.
Now finally, thanks to a sneaky member, an Instagram account called disneyland33member is sharing inside pictures of the illusive clubhouse!
Here's subtle entrance in New Orleans Square...
Some chairs at the bar are dedicated to Walt Disney and his wife Lillian at another exclusive lounge called 1901 in the neighbouring Disney's California Adventure.
The decor inside looks ridiculously lavish!
The account also reveals that there are other Club 33's at Disney parks all over including Tokyo Disney.
So how do you get to be a member of the club? It may not be a secret anymore but it's still SUPER exclusive.
It has an invite only waiting list which if you get to the top off means you'll be fronted by a colossal membership fee.
This can vary from between £20,000-£80,000 joining fee and then £10,000-£24,000 per year.
And we thought our local gym membership was expensive!