8 Seriously Sassy Ladies To Name Your Daughters After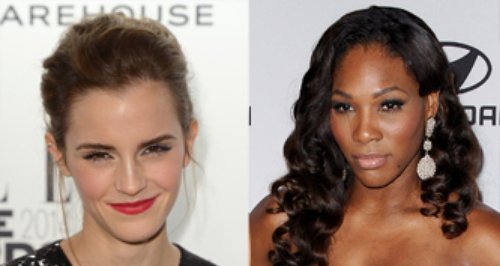 Stuck for ideas, or simply gripped by a desire to stray from the obvious choices when choosing a moniker for your little lady? Well look no further...
Amelia (Earhart)
The sky's the limit with this unique first name. Nothing will stand in the way of your pioneering nipper as they launch themselves upon the world. You go girl!
Elizabeth (Taylor)
Glamour, talent and attitude to boot are the characteristics of this silver screen goddess. With countless famous Elizabeth's to choose from, this traditional name has been going places for centuries and doesn't show any signs of ageing.
(Mother) Teresa
Impart grace and kindness on your unborn child by naming her after the beloved missionary.
Frida (Kahlo)
Ignite the fire of independence and creativity in your bundle of joy by naming her after this sassy feminist icon.
Penelope Cruz as Frida Kahlo in 'Frida'
Florence (Nightingale)
The nurse and social reformer is still an inspiration to men and women around the world today. This great lady made strides in the healthcare industry and the effects of her work remain with us now. Give your little lady a head start in the world of health is this classic moniker.
Serena (Williams)
'Sporty girls do it best' is definitely a saying tennis pro Serena Williams would agree with. As we become more and obsessed with health and fitness, who better to draw fighting inspiration from than the queen of the centre court?
Emma (Watson)
Want your baby girl to grow up talented, bright and deeply passionate about her world views and causes? Then look no further than the wonderfully classic name 'Emma'. Hermione would definitely approve.
Rosa (Parks)
Speaking of fighting for your causes, the Aftrica-American civil rights activist could teach us a thing or two. Imbue your sproglet with a belief in right and wrong and help her stand on her own to feet with this lovely title. There's nothing more powerful than politics.