Move Over iPhone Selfie Sticks... It's Time For The ULTIMATE MacBook Selfie!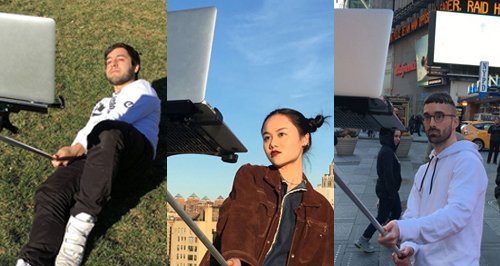 Well, almost. But there's a twist! Read on to find out...
Would you do it? Stand in the middle of some of the world's busiest tourist attractions holding up... wait for it, not an smart phone on the end of your selfie stick, but a WHOLE LAPTOP?!
In the last year, we've got quite used to the click, click, clicking of camera phones held at arms length, but how would you feel if you saw someone in Piccadilly Circus or Times Square, attempting to take their picture with a huge computer attached?
Well, you can breathe a sigh of relief! Selfie MacBook Sticks AREN'T ACTUALLY A REAL THING.
The hilarious pictures below are part of an art project by artists Moises, John Yuji and Tom Galle, who are looking into society's obsession with vanity.
Don't worry, no-one's objecting to the odd selfie or two (hey, we're all guilty of that), but the hilarious pictures do strike a note with our need for constant approval via our Social Media accounts.
Check them out and see what you think!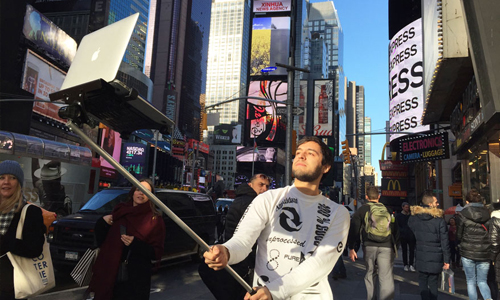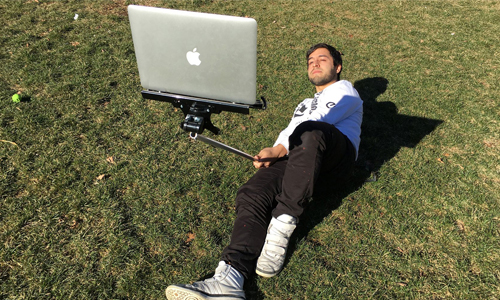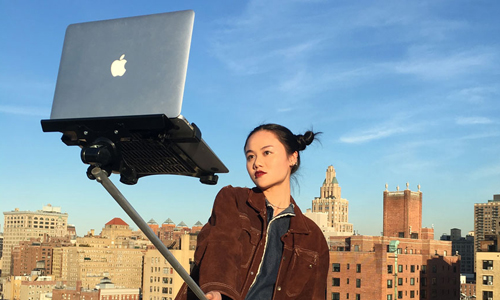 See all the pictures on macbookselfiestick.com. Courtesy of artist Moises (Art404), John Yuji and Tom Galle
We don't know about you, but we're pretty glad we won't be seeing these on the shop shelves anytime soon!