Perfect Marriage Advice In Just 3 Words!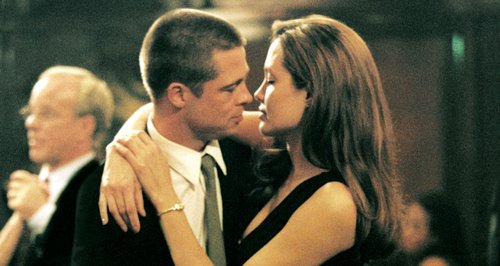 Tweeters have been sharing their tips for a successful marriage using just three words - and their advice brilliant!
We all know that despite finding the one that you want to spend the rest of your life with, it's not always that easy.
Of course there are self-help books and marriage counsellors but it's the #MarriageAdviceIn3Words trending on Twitter that is giving us the most help.
Whether you're married or not, there's no way you should miss out on the advice from tweeters that is so on-point. It's the funniest thing you'll see on the internet today!
There was advice from the strong believers in love:
#MarriageAdviceIn3Words Communicate, understand, love pic.twitter.com/IfiIx8RRqv

— Kaung Ko (@kaungko) September 15, 2015
Ignore the Haters #MarriageAdviceIn3Words pic.twitter.com/NeS8G1gsos

— Brian Plaideau (@PhunPhactory) September 15, 2015
Loyalty Is Everything #MarriageAdviceIn3Words

— Yah Boi Selfie (@YahBoiSelfie) September 15, 2015
And then there were those who accept that the key to a good marriage is compromise:
"consult your differences" #MarriageAdviceIn3Words pic.twitter.com/A6EyOQnPMr

— Ricky Kuzco (@kuzco890) September 15, 2015
Run when necessary. #MarriageAdviceIn3Words @midnight pic.twitter.com/d0sT9bMpF2

— Fadedessence (@Fadedessence) September 15, 2015
Assume the position #MarriageAdviceIn3Words pic.twitter.com/8vV2BnxjBU

— Anthony Davison (@AnthonyCDavison) September 15, 2015
There was advice from marriage experts:
- lowered expectations - wine #MarriageAdviceIn3Words pic.twitter.com/ro3thhP5jZ

— Henry Tudor (@KngHnryVIII) September 15, 2015
And of course there were the sceptics:
Don't Do it. #MarriageAdviceIn3Words

— Mr. Catone (@FatsCatone) September 15, 2015
Have two bedrooms. @midnight #MarriageAdviceIn3Words

— Nicholas Caprio (@ncaprio) September 15, 2015
ITS A TRAP #MarriageAdviceIn3Words

— Brad wbu (@Braddleyyyyyy) September 15, 2015
Read more: 8 Stunning Wedding Cakes Too Good To Eat
But most importantly there were the truth speakers:
#MarriageAdviceIn3Words Don't mention this! pic.twitter.com/T6wuhFbaFo

— Michael Clarke (@Mr_Mike_Clarke) September 15, 2015
Smile and nod. #MarriageAdviceIn3Words @midnight

— Ryan Syrek (@thereaderfilm) September 15, 2015