Middle Class Mums And Their Kids Overheard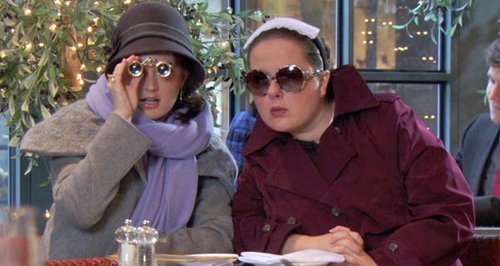 It's amazing what you can hear eavesdropping in the suburbs. From a child's first word being 'brioche' to a trampoline in the garden 'giving out the wrong message' to the neighbours, here are some of the funniest middle class remarks overheard...
SAY WHAT?! If you're still LOLing at 'Overheard in Waitrose', you'll love this.
The new Twitter account on the block, 'Highgate Mums' is sharing a collaboration of overheard comments made by ladies who brunch.
Here are some of the funniest (and most toe-curling) remarks overheard in wealthy areas...
Middle Class Mums...
"Her first words were 'shoes' and 'brioche'."
"We discourage them from listening to pop records. The form is too simplistic."
"Yes. That's very, very, very nice. (Pause) Personally I would have done it differently."
"Of course I said 'no'. A trampoline in the garden gives out entirely the wrong message."
"I throw my arms to heaven and thank God for the iPad. Although the au pair keeps using it to talk to her family in... wherever they are."
"If they're the sort of people who use butter, they're the sort of people to trust."
"Their gardens are so nice you would never guess they were public housing."
"[The recession] is hitting us all. I'm bringing fresh apples to work now because the Holland and Barrett dried bags are so expensive."
And Their Children...
"My four-year-old daughter, whilst eating Haribo: 'Daddy, this one tastes of papaya.'"


"Our two-year-old when given a breadstick to avoid a hunger tantrum in the car: 'Where's the houmous?'"

"Mummy, I only like the falafels with an egg in them." FYI he means a Scotch egg.


"The other day my five-year-old son refused to eat a slice of cake because the fork he'd been given 'wasn't a proper cake fork'."
"With my six-year-old daughter in McDonald's – she asked for sparkling elderflower as her Happy Meal drink."
Four-year-old on being given a tin of Heinz tomato soup for lunch: "I really do prefer the butternut squash and carrot that we make."