Most Popular Dogs Name Predictions For 2016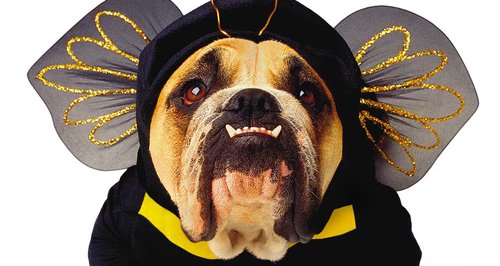 Okay we admit it, we're SERIOUS doggie people here at Heart HQ. Here's some perfect pooch inspiration for the year ahead...
GIRL DOGS
Bella
Even though the last 'Twilight' movie came out four years ago (what the?!), Ms Swan's moniker is still ruling the ranks.
Elsa
Three guesses as to how this name became to popular… Yep, you got it!
Stella
Tennessee Williams would be so proud.
Lucy
Nothing wrong with keeping it sweet and light.
Daisy
Cute as a button.
BOY DOGS
Max
With the hit film 'Mad Max' featuring the gorgeous Tom Hardy up for an Oscar Award, we're not surprised this name is making a comeback.
Charlie
Simple. Effective.
Buddy
Well they are man's best friend after all.
Kai
Hmmm… This one makes us thing of Coleen and Wayne Rooney's son.
Bailey
Rather old fashioned… but we like it!
DOG NAMES INSPIRED BY POP CULTURE
Carly
…as in Rae Jepson?
Chewie
We have the newest 'Star Wars' blockbuster to thank for this…
Dory
We're clearly not the only ones who can't WAIT for the upcoming sequel to 'Finding Nemo'…
Gronk

We beg your pardon?!
Mowgli
Anything that reminds us of 'The Jungle Book' is okay with us!
So there you have it - go forth and choose your new canine pal's moniker wisely.