Say 'Hello' To The New, Modern Lego Dad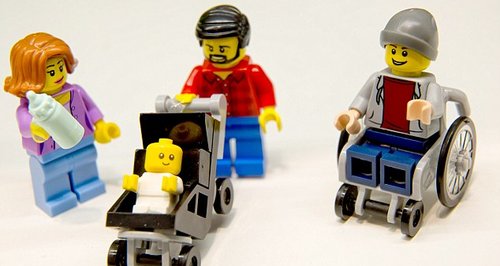 The toy brand is proving its keeping up with the time and has launched a brand new figurine - the stay-at-home hipster dad.
The Danish toy company has introduced the new character as part of an effort to create a product that takes into account a "more inclusive view" of the world.
The 'modern-dad' is pictured pushing a pram and also joined by a child in a wheelchair accompanied by an assistance dog. Nice one Lego!
Lego Systems president Soren Torp Laursen told 'Fortune' magazine: 'We need to stay in tune with the world around us."
Here at Heart HQ we're big fans of the new modern-family set-up. We're especially loving the new dad's facial hair!
via Giphy
Way to go Lego!