Protect Against Lego 'Landmines' With These Ace Slippers!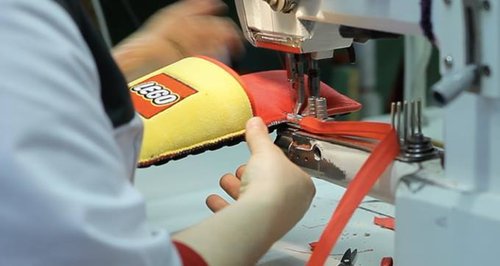 We can all relate to the pain of stepping on one of those little rogue bricks, but Lego may have finally found the answer!
Introducing the Lego slipper!
Created by a clever advertising agency, the padded footwear mean the end of the painful yelps coming from the playroom from kids and adults alike.
The square-shaped slippers prevent any future sharp digs into your poor tootsies and save us those painful grimaces.
The comfy indoor shoes were unveiled last week, but only 1,500 pairs were made, so Lego enthusiasts better get their skates (sorry, slippers) on!
Let's build people!