We're Baffled! How Many Girls Are ACTUALLY In This Photo?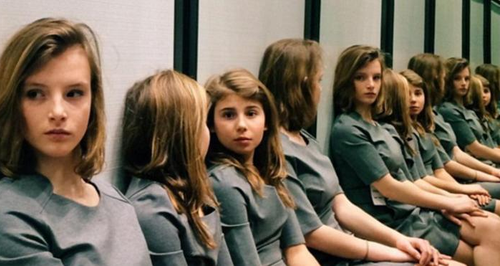 A photographer originally posted this image on her Instagram account as part of a hashtag project but she got more than she bargained for!
Thousands of people have tried to work out exactly how many girls are in this unintentional optical illusion picture.
Swiss photographer Tiziana Vergari originally posted the photo online as part of a photography project to celebrate individuality but she inadvertently caused an internet frenzy and now even we're confused!
Can you figure it out?
Let us know your theory by clicking on the poll below... you'll also be able to see what everyone else is thinking!
Good luck guessing, hope you do better than we did!