'I'll Give You Detention!' Teacher OWNS Pupil During Playground Rap Battle
teacher vs student Rap battle
02:03
Watch what happens when one school pupil finds himself facing an unlikely competitor during a lunchtime rap cypher.
Never underestimate the secret talents of your local school teacher! This was a lesson learned by student Aflie McKay when he took on Miss Ashurst during an impromptu rap battle at Kings of Wessex Academy, Cheddar, Somerset.
The 16-year-old pupil had been running a rap battle stand as part of a charity event at the school - with each clash of words costing 50p a go.
Alfie looked set for victory as he threw a series of witty lyrics at his opponent. He rapped: "Miss, you wish you could see me, you wish you could teach me, but I'm like a genie, give me your wishes, you better go home and clean up my dishes."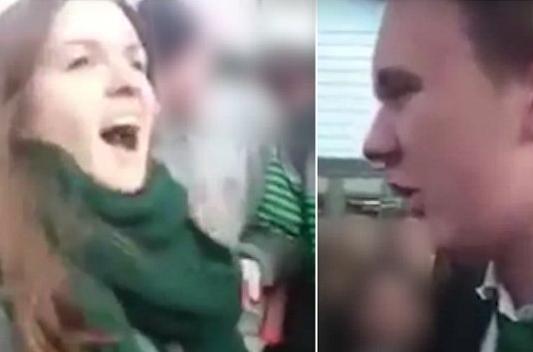 Obviously loving the action packed dual, the crowd of school children began cheering as their teacher faked a shocked facial expression.
Taking the jibes all in good spirits, Miss Ashurst then delivered her epic comeback.
She rapped: "Alfie Mackay you lose all the attention, your lyrics are cr*p imma put you in a detention!"

OOOSH! Alfie, you just got served!