Is This The Sexiest Maths Teacher Ever?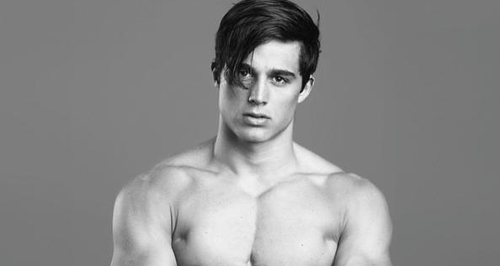 We definitely would have paid more attention in class if Pietro Boselli had been teaching us maths. It's no wonder the world's hottest teacher is taking the modelling world by storm!
The world's sexiest teacher, Pietro Boselli, has landed himself a modelling campaign with Armani after his smouldering pictures became a viral sensation online.
With his steely eyes, sculpted six pack and muscular frame, it's hard to believe that the 28-year-old hasn't been an underwear model his entire life!
However, the Italian hunk was an ordinary maths teacher whose lovestruck pupils helped turn him into a viral sensation when they entered him into a sexiest teacher competition (which he won of course!)
Now Italian fashion house Georgio Armani is set to cash in on Peitro's stunning looks by making him the face of their sporty EA7 line 22 years after he was first scouted by the fashion line aged seven.
According to the handsome hunk, he had always dreamed of having a modelling career but decided to work towards a PHD in Mechanical Engineering at University College London instead.
Speaking on his decision Pietro explained to MailOnline: "In a way I was ashamed, I thought that the people from the academic world would look down on me."
Of course, Pietro is now lapping up the attention and says he isn't worried about his students seeing him posing topless as he's worked very hard to keep his pecs in tip top shape.
He explained: "Like everything I do, I'm very focused. I train once or twice a day and I'm happy to get recognition for having a good physique."
If you thought that Pietro had any plans to ditch his academic career just because he's been signed to top modelling agency Models 1, think again because he's got BIG plans for the future and is hoping the money from modelling will help him to establish his own engineering company in London.

Blessed with both brains and looks! What a catch!