Son Wants To Dress Up As Elsa For Halloween And His Dad's Reaction Is Beautiful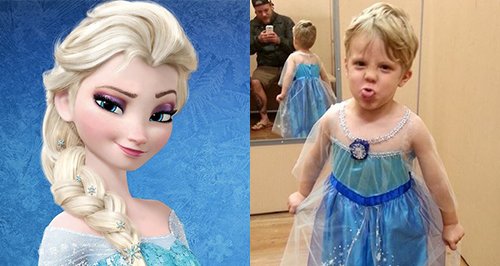 What do you do when your son tells you he wants to dress up as Elsa from 'Frozen' for Halloween? This Dad's response will make your heart melt.
When three-year-old Caiden told his dad he wanted to dress up as Queen Elsa from Disney's Frozen for Halloween this year he didn't batter an eyelid.
In fact, his response went more along the lines of: "Okay son, if you like. And I'll go as Princess Anna."
He posted this photo of Caiden in an Elsa costume on his Facebook page with an inspiring caption!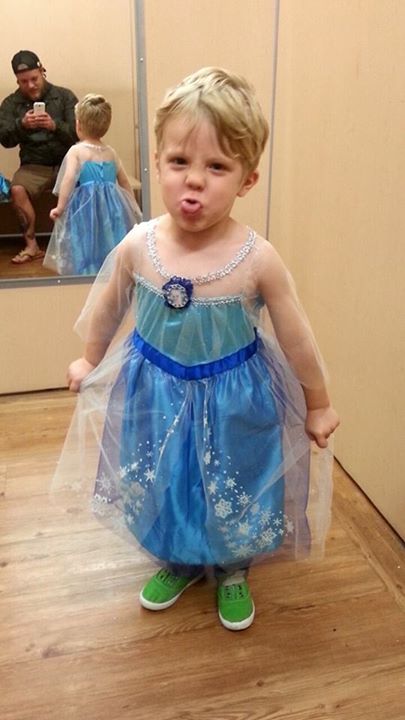 Caiden dressed up in an 'Elsa from Frozen' costume. Doesn't he look great?!
He said: "Anyone that knows us, knows we generally let Caiden make his own choices, to an extent. Well, he has decided on a Halloween costume. He wants to be Elsa. He also wants me to be Anna. Game on.
"Halloween is about children pretending to be their favourite characters. Just so happens, this week his is a princess."
Since being uploaded, the post has been shared across social media for more than 22,000 times in less than a week.
Paul Henson is one hell of a dad! And Caiden - good on you son.