This Little Boy Had A Mrs Doubtfire Birthday Party And It's The Most Heartwarming Thing
24 May 2017, 13:27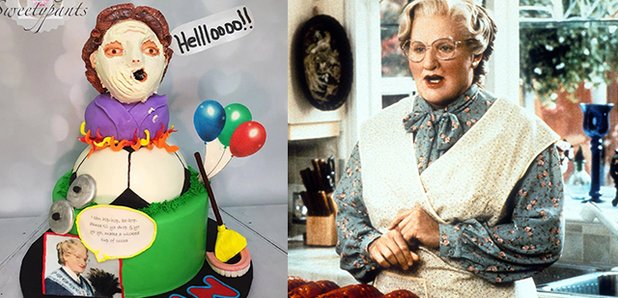 A four year old boy wanted a Mrs Doubtfire party for his birthday and his mum pulled it off brilliantly!
Mrs Doubtfire is a movie classic many of us enjoyed as kids and have in turn shared it's hilarious scenes with our own.
A prime example of a new generation being introduced to one of late actor Robin Williams' most famous characters is four year old Evan Kowalski who loves the film so much, he wanted a Mrs Doubtfire birthday party!
His mother Laura Kowalski told Buzzfeed "I started showing him some of my favorite childhood classics and found that he enjoyed them, so about six months ago, I showed him Mrs. Doubtfire and he loved it"
She continued "I didn't think it would be enough to make him want a Mrs. Doubtfire–themed party, but apparently he did!"
So how DO you go about planning an entire Mrs Doubtfire party?
Well, as Evan's mum found, the usual places for inspiration like Easy and Pinterest were empty so she had to get creative and recruited some artistic family members to get involved.
Her cousin drew some fab portraits of the main character as decorations...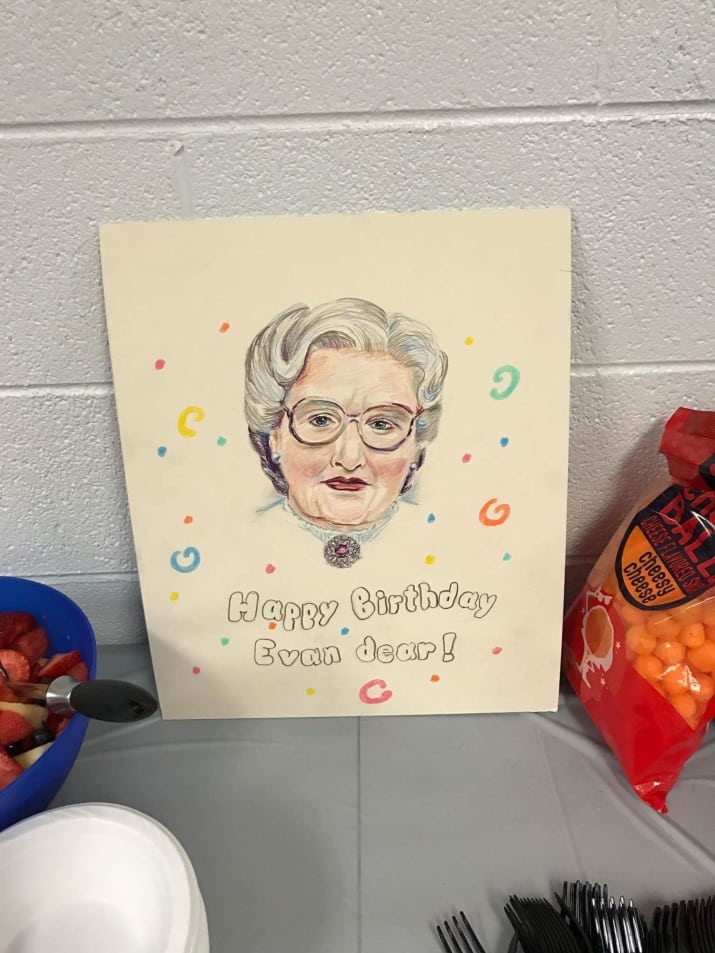 There was a spectacular Mrs Doutbire cake by bakery Cakes By Sweatpants featuring iconic moments from the film like the broom, the football and even some boobs on fire!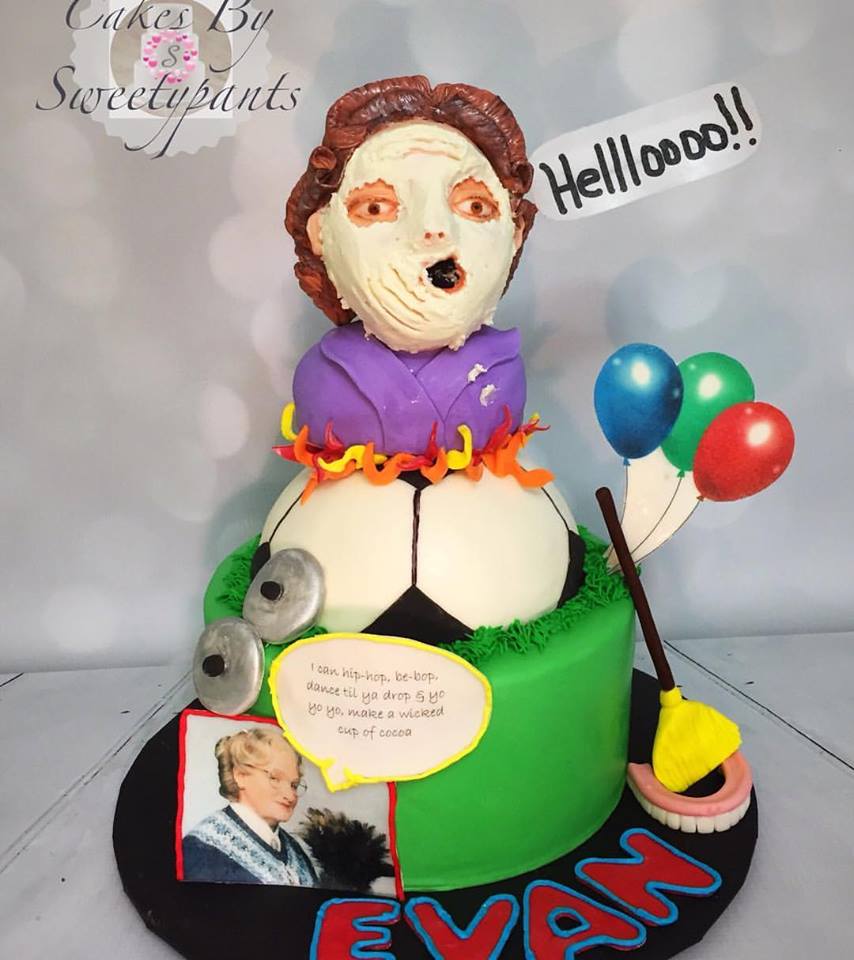 They even themed some fruit skewers as snacks for the kids! But watch out for a run-by-fruiting...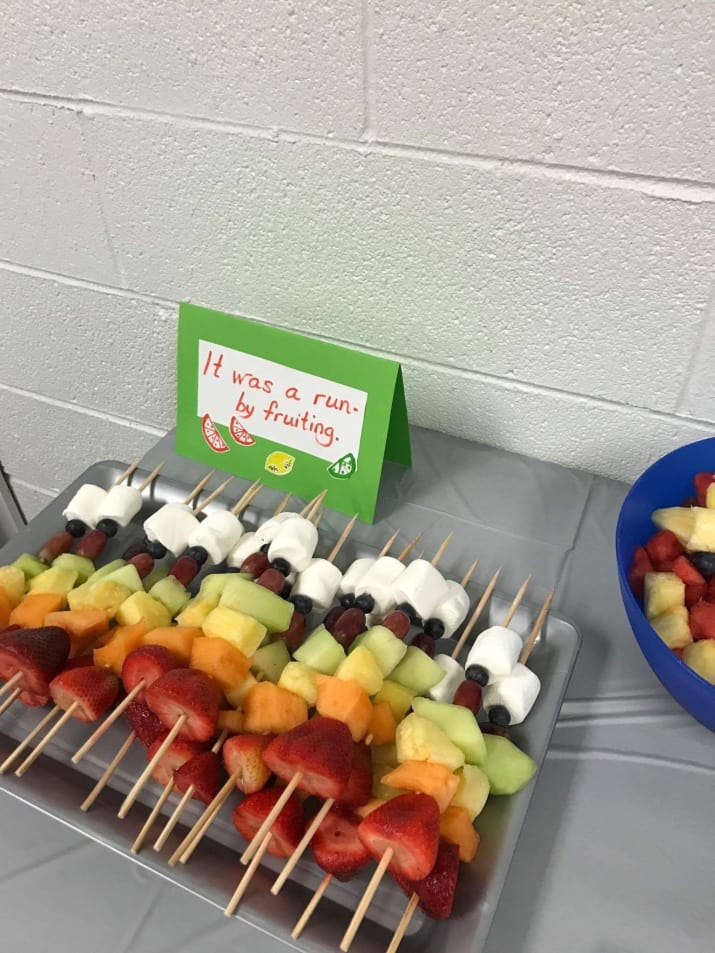 Ten out of ten for effort and execution by Evan's mum! But one last thing, no party would be complete without party bags and Laura had a clever way to incorporate these into the theme too.
"There's no such thing as Mrs. Doubtfire goodie bags, so we printed off some pictures of her and wrote on each bag 'Thank you for coming, ____ dear!' which is something Mrs. Doubtfire would say," Laura said.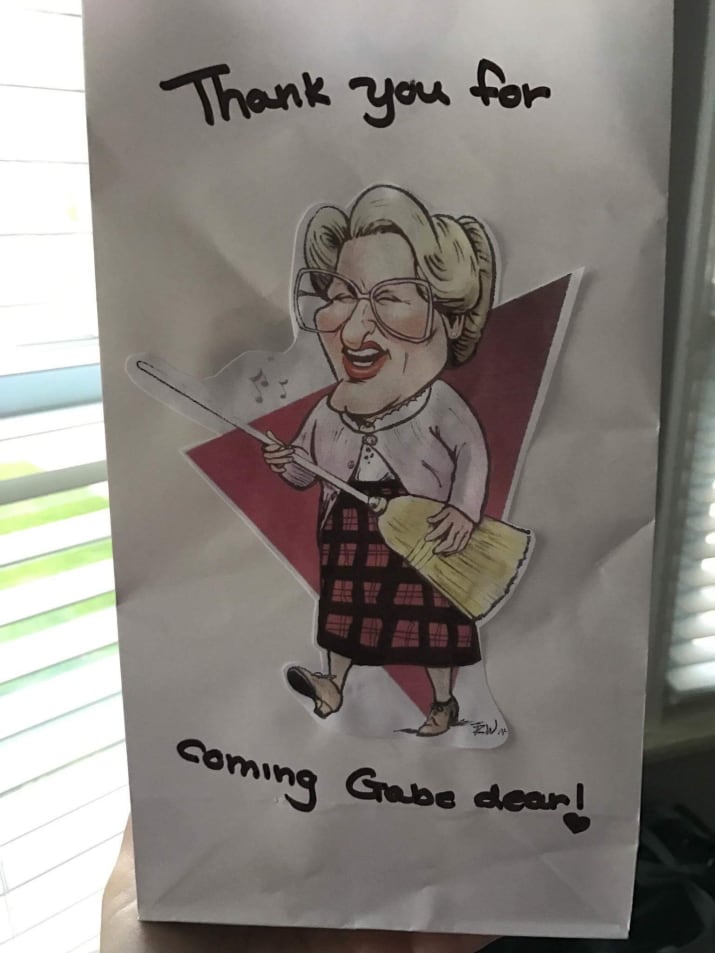 Genius!