What Do Americans ACTUALLY Think Of The UK?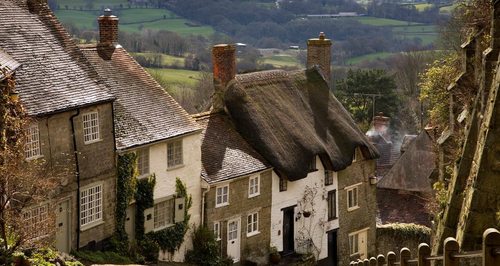 What is it that makes us so British? Is it our love of baking or our obsession with tea? Well this American tourist has nailed it in just a few points.
Scott Waters, a 66-year-old commercial artist and photographer from Florida, recently visited the UK and stayed in Cornwall for three months.
Whilst here, he made some hilarious observations about us Brits and compared us to his homeland. (Is nothing sacred?!)
Some of them are so painfully accurate it will honestly have you in stitches! We've picked out some of the best points he made - scroll down to see the full list!
1. "Cake is one of the major food groups"
Episode 1: The One where you took up the Bake Off diet: MORE CAKE! #GBBO pic.twitter.com/SKUu7aWut1

— British Bake Off (@BritishBakeOff) October 6, 2015
2. "The pubs close too early"
3. "Everything is generally older, smaller and shorter"
4. "Many of the roads are the size of our sidewalks"
5. "Pants are called 'trousers', underwear are 'pants' and sweaters are 'jumpers'"
People of America, we give you pants! David Beckham's gorgeous cheeks in pants...
6. "You'd better like peas, potatoes and sausage"
7. "The English are as crazy about their gardens as Americans are about cars"
Yeah, you tell 'em Audrey Hepburn!
8. "No guns"
Too true. And it's something we're proud of.
Read Scott's full list below. It's well worth the read and it'll have you cracking up!