Blondes Vs Brunettes: What Men And Women Look For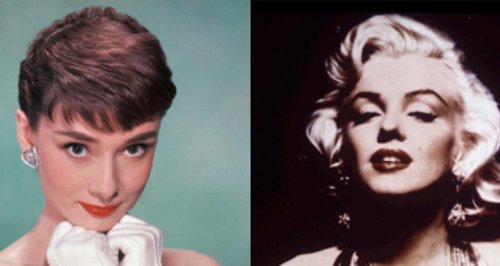 We all know that blondes have more fun right? Well, not anymore it seems.
A new survey claims to have found exactly what men and women look for in the opposite sex - and the results may surprise you.
Ever since the days of sassy 50s pin up Marilyn Monroe we've always assumed that gentlemen prefer blondes.
Not so anymore, according to a new survey by Match.com. The online dating site questioned it's users on their physical preferences for both guys and girls and the results were pretty revealing.
Discerning bachelors apparently really dig a brown haired lass and are also partial to a cheeky tattoo (as long as it's strategically placed of course).
Blue eyes and pierced ears are also preferable… and err, if you happen to be a doctor ladies - then congrats, you're the most desirable in town!
Meanwhile all you single gals out there are more interested in guys who've got a bit of a 'dad bod' and own a dog.
Ryan Gosling carrying his pooch around town? Where do we sign up?!
Brown hair and blue eyes are also the most desired features in the fellas too… and if you're an executive we won't complain either.
So it's 'bye bye' to blondes (for now at least) and in with the brunettes. Long many you reign!
Sorry Marilyn!