QUIZ: Are You More Paul Or Prue?
28 August 2018, 15:54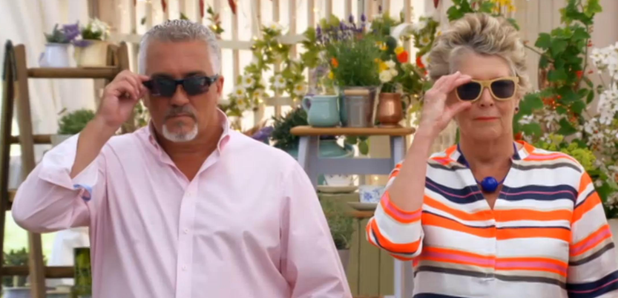 It's important to know these things!
GBBO 2017 is in full swing. We've got our favourites, we've got used to the new judging/presenter line-up, and we actively look forward to Noel Fielding's choice of shirt each week.
Heck, we've even come to terms with the advert breaks. Who knew you could get so much done in between each part?!
Once again we are inspired to get in the kitchen and bake, thanks to the incredible talents of the contestants who are put through their paces every week.
(But possibly only for the 'quick' bake options - as soon as Noel and Sandi reveal that the bakers have "5 hours" to bake, we prefer to just sit back and watch with respect.)
The level of skill is higher than ever before, and right now it's impossible to say who will be collecting the engraved GBBO winners trophy and obscenely huge bouquet amid stifled sobs.
WATCH: GBBO Fortune Cookie Challenge:

Paul and Prue seem to make quite the formidable judging duo, with both of them quick to express when something isn't quite up to scratch. Every single baker has felt their wrath at some point in the series so far!
But it's not all doom and gloom - they'll absolutely big up a bake when it deserves it! Paul even dished out THREE handshakes during the Signature Challenge in Pudding Week!
Either way, we want to know: Are You More Paul Or Prue? Take our quiz to find out!