QUIZ: Can You Escape IKEA?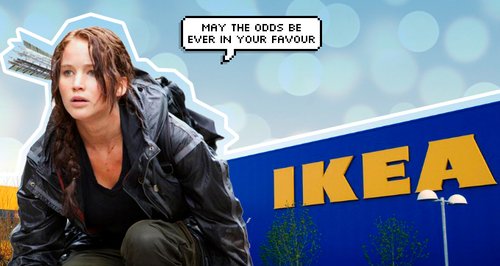 It's Saturday morning and you've got a chilled one planned. When all of a sudden, your dog crashes into the side table and SMASH! There goes the living room lamp.
There's only one thing for it: IKEA.
You're going to have to brave it. But how do you make sure that you survive it? Because the Hunger Games have got nothing on IKEA.
Do you make a game plan? Do you follow the arrows or - heaven forbid - do you go off-piste?
Take this quiz to find out if you've got what it takes to escape the flatpack furniture store. May the odds be ever in your favour.