We Know EXACTLY What Type Of Car You Should be Driving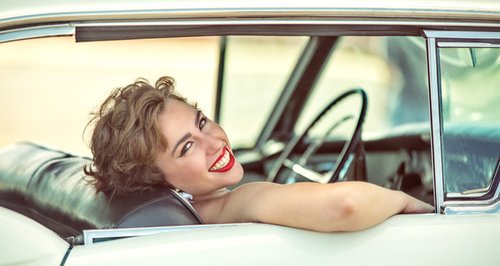 From beautiful vintage motors to sleek sports cars, we bet we can guess what famous car you should have parked on your drive. Go on, give our quiz a try...
Friday the 7th of October is Global's Make Some Noise Day!
Throughout the country there are hundreds of incredible small charities supporting children and young people who suffer from illness, disability or lack of opportunity. Jenni Falconer is traveling across the UK to visit some of those projects and giving them a much needed voice!
She's going to be doing her Road Trip in a new Fiat 500 from Arnold Clark and to raise money to help change young lives right now we're giving YOU the chance to win that car!!! (Jenni Falconer will have driven it and everything!) See here for details on how you can enter to win!
If you're anything like us, your car has a name and a part-of-the-family status - you'd be completely lost without it!
No matter how much you love your old banger, we all dream about waking up on morning to find a beautiful vintage car on the drive.

We reckon we can guess what type of famous car is in your dreams. Just take the quiz below and we'll let you know…
Did we guess right? Let us know below...