QUIZ: Who Said What - Prince Harry Or Harry Potter?
12 October 2017, 17:00 | Updated: 23 August 2018, 16:58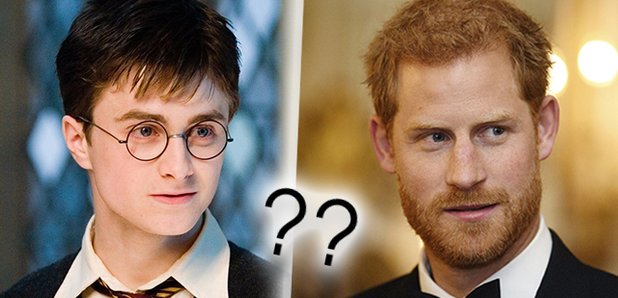 This one's for all you Harry fans out there.
There are some wonderful people named Harry.
For starters, you've got Prince Harry. And what's NOT to love about him? He's got a wild side, a good sense of humour and a big heart. And he's easy on the eyes.
Then you've got Harry Potter, and, well, where do we begin with this one? A brave Gryffindor, an excellent Quidditch player, and a loyal friend to pals Ron and Hermione.
Both magical in their own way, I'm sure you'd agree.
It's hard to pick a favourite. So it's a darn good job we don't have to!
There are those amongst us who like to think that they know everything there is to know about Harry Potter. The books? Read them a thousand times. The films? Know them by heart.
And, equally, there are big fans of The Royals who have superior knowledge on each family member. Kate and Will's anniversary? In the diary. The Queen's favourite song? Same as mine.
WATCH: Unseen Footage Of Kate And Pippa Middleton As Beautiful Bridesmaids:

So, Harry fans - this is for you. We present to you, our 'Who Said What: Prince Harry Or Harry Potter' quiz!
Best of luck - it's a toughie!