Rainbow Eyelashes Are The Latest Trend The Internet's Obsessing Over.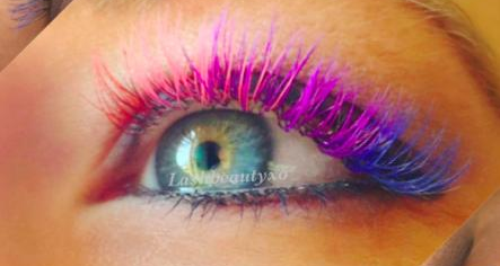 Long gone are the days when a stroke of black mascara made your eyelashes flutter...
Just when we thought we'd seen it all, the beauty bloggers of the internet shock us once more!
The internet's obsession with rainbows has got even bigger, as multicoloured eyelashes are the latest trend to take the world of Instagram by storm.
The brightly coloured lashes can be achieved using a mascara, or by buying a set of pre-made false lash extensions to inject a bit of the fun to your makeup routine.
Let's be honest, achieving this look is probably VERY time consuming but we admit the results make for great instagram-worthy photos at the very least. More so because you could NEVER get away with wearing them around the office.
The trend comes after multi-coloured dip-dyed hair and rainbow coloured foods, such as bagels and even cheese toasties became the ultimate life goals.
We wonder what rainbow-inspired fad will come next?