There's ONE £5 Note Worth £50,000 Left! Here's What To Look For!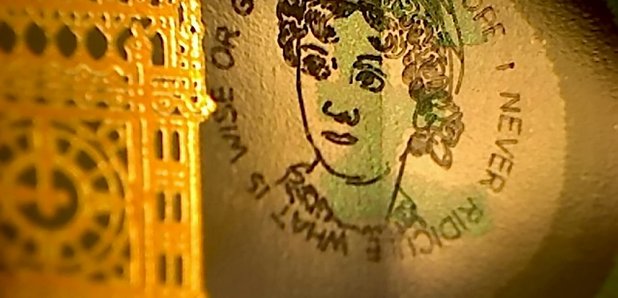 There's no knowing where the next note will pop up next!
Last year it emerged that there were four super rare £5 notes each with a tiny engraved portrait of Jane Austen on them and each worth £50,000!
Britain has been hunting for the engraved notes over the last few months, and now the race begins to find the very last of the batch.
Three of the notes which have been likened to golden tickets have now been found which leaves ONE left in circulation in the country.
The notes were created by Birmingham micro-artist Graham Short, who etched 5mm images of the famous author on the notes and then spent one in each of the home nations – Wales, Northern Ireland, Scotland and England.
The first was found in Wales in December 2016, the next in a Christmas card in Scotland and the most recent discovery was made in Northern Ireland meaning there is ONE left and it's likely in England.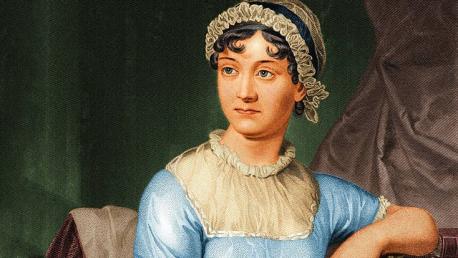 So, what should you be looking for exactly?
Each note features a unique quote, meaning no two are the same, but they can't really be seen with the naked eye as only a microscope will bring them up nice and clear.
Don't panic if your eyes won't allow you to see something so tiny – there is still a way to determine if you are about to get rich from your £5 note by looking at the following serial numbers!
SERIAL NUMBERS ON JANE AUSTEN £5 NOTES
"If I loved you less, I might be able to talk about it more" – Emma Serial number: AM32 885551
"To be fond of dancing was a certain step towards falling in love" – Pride and Prejudice Serial number: AM32 885552
"A large income is the best recipe for happiness I ever heard of" – Mansfield Park Serial number: AM32 885553
"I hope I never ridicule what is wise or good" – Pride and Prejudice Serial number: AM32 885
So check your pockets, empty your purses and clear out your wallets!